Katcha Gets Back To That Number 1 Spot
Last night saw Katcha's return to that BIG Daddy Top Spot with their single 'No Ordinary Day' after 'Quick Sax' by Deyo, Janani Ft Neeq spent 2 weeks on that spot. This week also sees yet another effort by Sri Lanka's favorite husband and wife duo check into the chart at # 11 – 'Play It For Me'.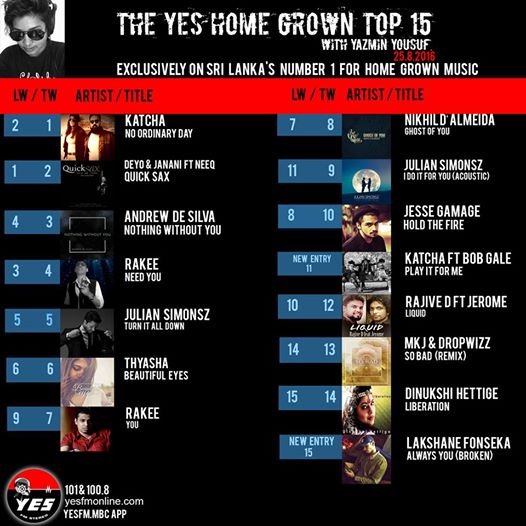 And here's the rest that was on the show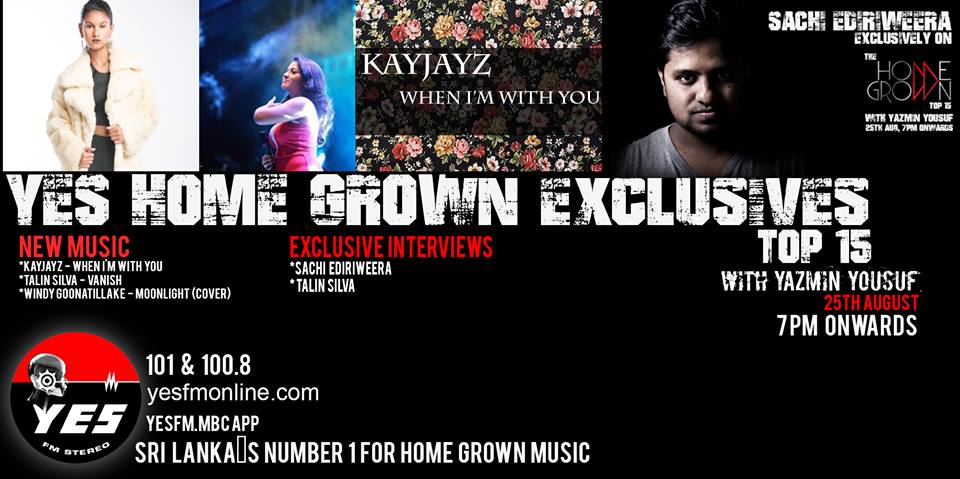 Who knew that one of our own was making some big noise in San Francisco's  punk scene back in the 80's? Fast forward to the future – David Katz is
The D Squad we believe have been around for sometime or rather, the two brothers who are behind this group – Shammi & Sameera. They are currently based in Italy
you might remember him as the drummer for Montesegur, yes he can sing and he can sing better than most drummers ever could..here's his take of Jason Mraz's instant classic.