Julius Mitchell Wants To Teach You Beatboxing
If you've ever wanted to know about the 101's of beatboxing, here's your chance to learn it from someone who lives, practices and of course, performs.
Here's all the details you need to know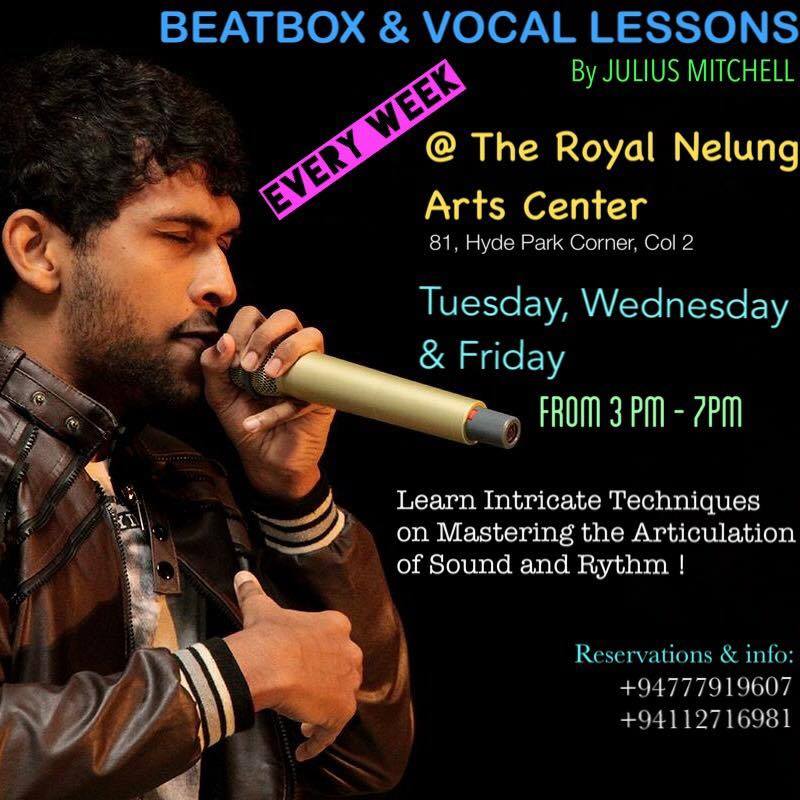 Omesh (Guitarist for Scarlet System) & Kelum Dharmawardana (Hela Distrbutions And Promotions) – have a great year ahead you two! team yazminyousuf.lk
this is the 3rd track off their Ep that gets its launch this month, make sure you pre-order your copy before its all gone!
We think this is a fine mix for a Friday and what do they say about good mixes? Share em 😉 Dyn-o-mite by Wendell by Wendellt on Mixcloud