Izzy ft Kaizer Kaiz & DKM – Thol Sayam
Released on the 14th, this collaboration sure has been garnering a ton of buzz on social media for its brilliantly shot video (gihan geeshle) & of course the single by Izzy (44 Kalliya), DKM (of Never Be Alone fame), Kaizer Kaiz & the production pro G.O.A. We caught up with rapper Izzy for a quick Q & A.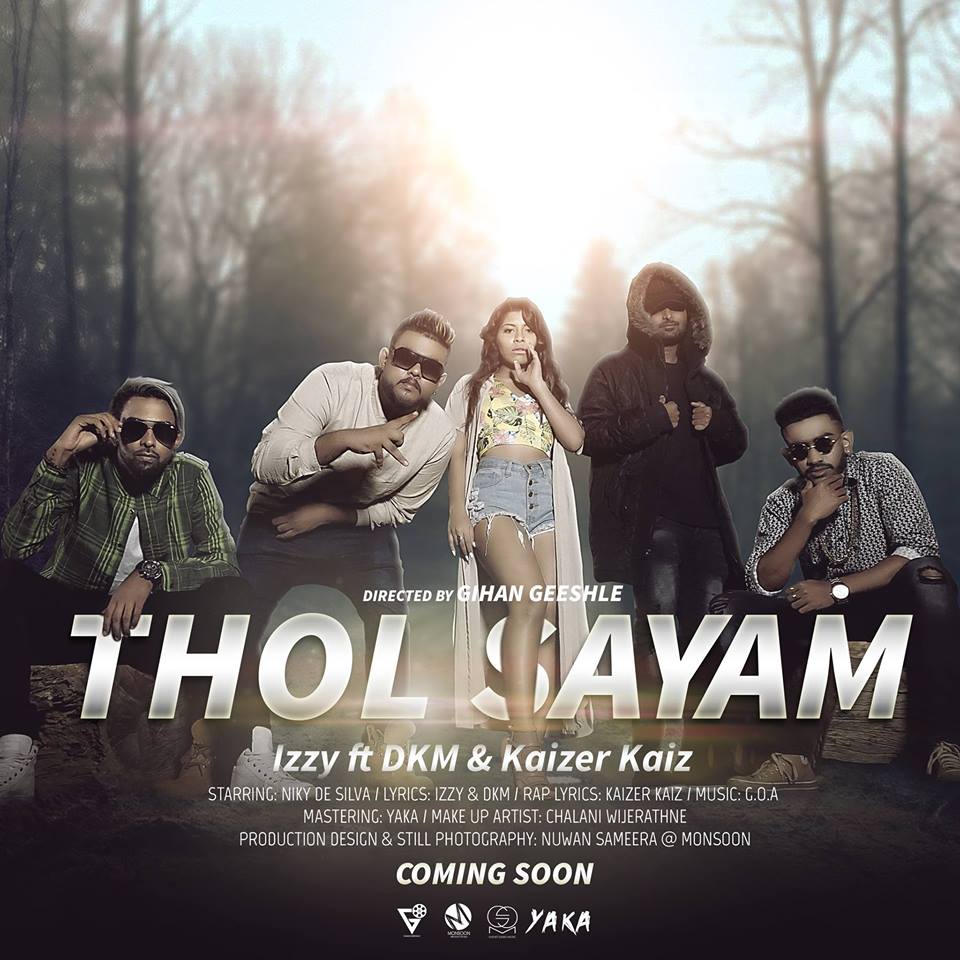 DecibelLk : This is very different to what you've been doing, why the different direction?
Izzy: I like r&b music and I've always wanted to sing, hence. My last single was 'Hithuwakkari' and that's r&b too. I've got a trap soul single coming out soon.
DecibelLk: What's next for you this year, in terms of releases, shows and 44 kalliya stuff?
Izzy: This year is going to be the best year cuz I will be releasing my single 'Cleopatra' with Iraj & Kaizer Kaiz and also I've got one more r&b single on the way. Expect music from 44 kalliya titled '4×11', 'Ko Adarey', 'Sapama Newai Jeewithey', we are at present working on the videos
Currently, i'm also in the process of organizing Samaj 5, which will be one of the biggest hip hop concerts in Sri Lanka. Expect artists from the USA to be on the bill this time
Hope you're ready for what has been coined as the biggest night in June…we know there are other party's on the same day but why settle for the same old
you prolly would have come across this on our fb page..but there's no harm in wishing nothing but pure awesomeness..so again, we repeat – "Eid Mubarak…here's to enjoying a day
Canada based producer Thrillz aka Trevin Rajah's single just got its release thru Your EDM a few hours ago, check it out Sri Lanka.