Its Week 4 @ # 1 For That Monster Collaba 'Nobody Knows'
Looks like 2017 is the year of monster collaborations and epic number 1's, the single 'Nobody Knows' is no exception. It spends it's 4th week at number 1 after debuting at that spot not too long ago.
Here's the countdown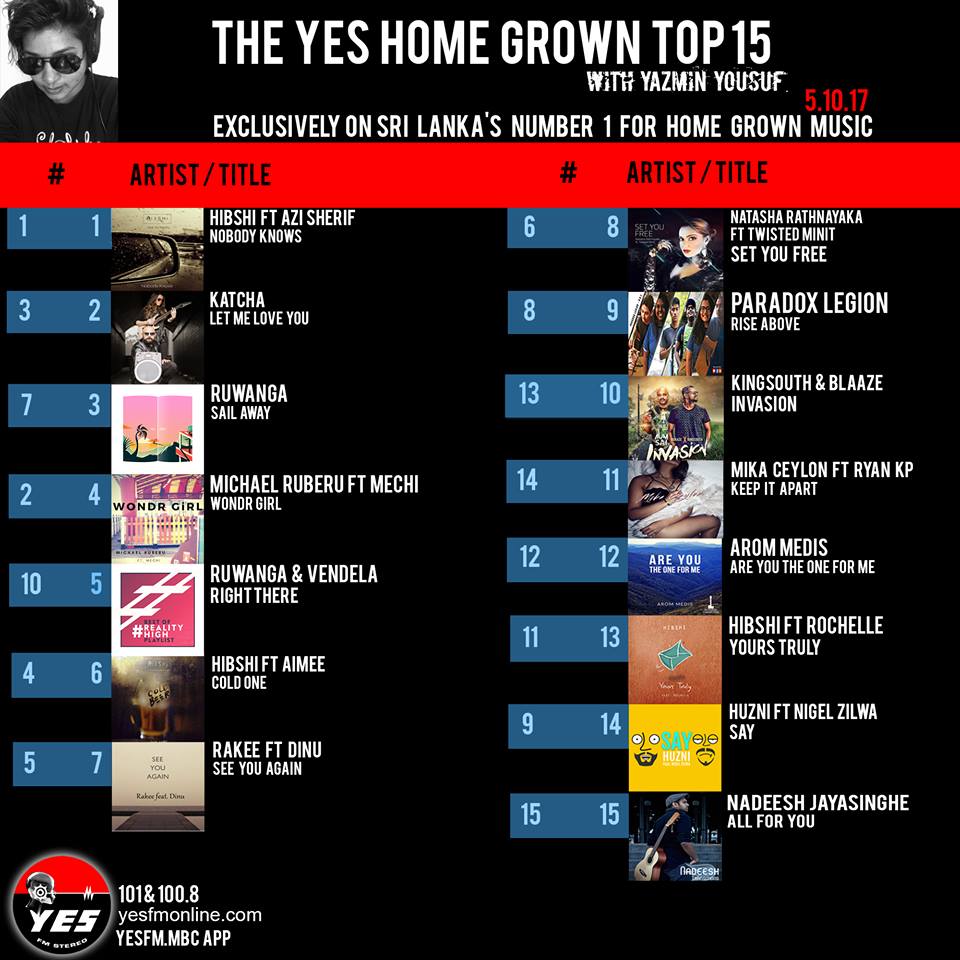 Here's what went on on the show & the podcast =D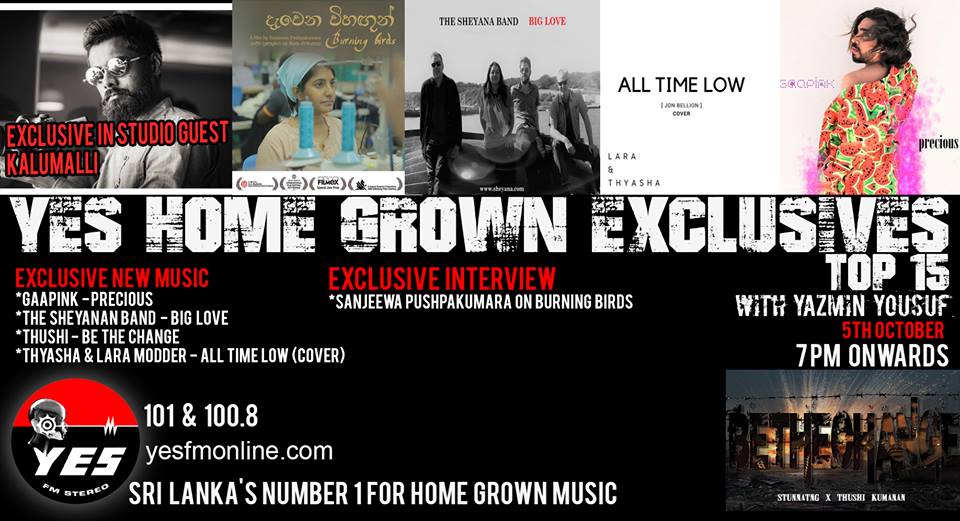 Happy cake day to Jayy Vibes (Dj), Anushka Senanayake (singer\actress), Ravi (rapper) & belated birthday greets to Niranjan from Sahashra (singer) -hope you guys have the best one ever!
Cuz the ladies demanded and we think this is a really cool design! Want it? Get in touch with the fella himself by clicking here
It's official! 'Magazines' is Sri Lanka's most demanded and most played Home Grown single on YES101! This is a second number 1 for producer Nisho, who previously shared a number