Its Week 4 @ # 1 For That Monster Collaba 'Nobody Knows'
Looks like 2017 is the year of monster collaborations and epic number 1's, the single 'Nobody Knows' is no exception. It spends it's 4th week at number 1 after debuting at that spot not too long ago.
Here's the countdown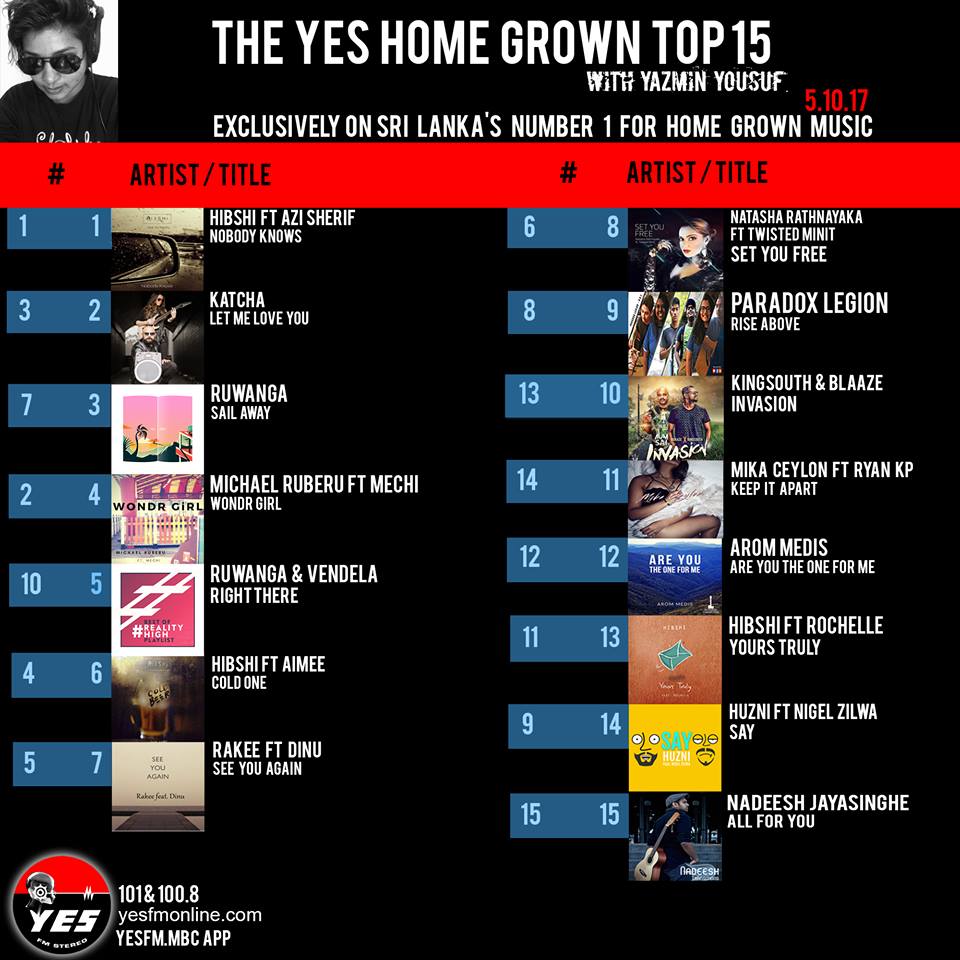 Here's what went on on the show & the podcast =D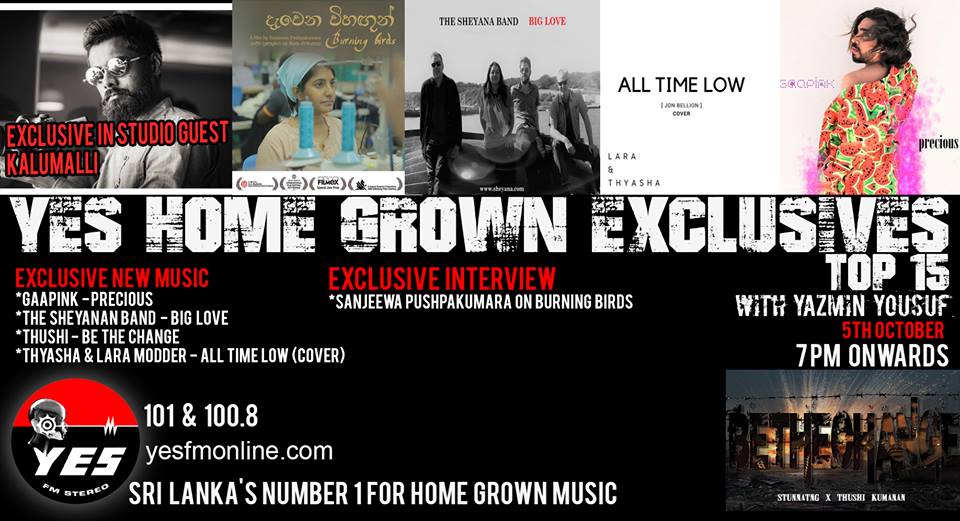 Its been a while since we've all heard any new releases from the Sinhala rap scene and we're glad Ahasa put this very interesting track out, its very emotional and
After a slight absence, this one man project returns with yet another offering..this time much lesser on the psytrance side. See how you dig.
Lanka's answer to 2Pac is gonna be checking in for a second time on the countdown (the first time was either late 2011 or 2012) and on today's show apart from