Its Week 2 For Hibshi & Azi Sherif!
'Nobody Knows' remains to be hot property on that number 1 spot and for a very good reason too. It's the most demanded for / played track from lanka on YES101. 
Not familiar with the single?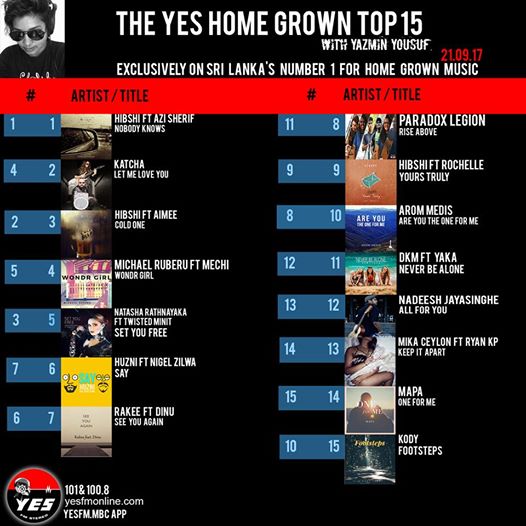 Here's the countdown and what went down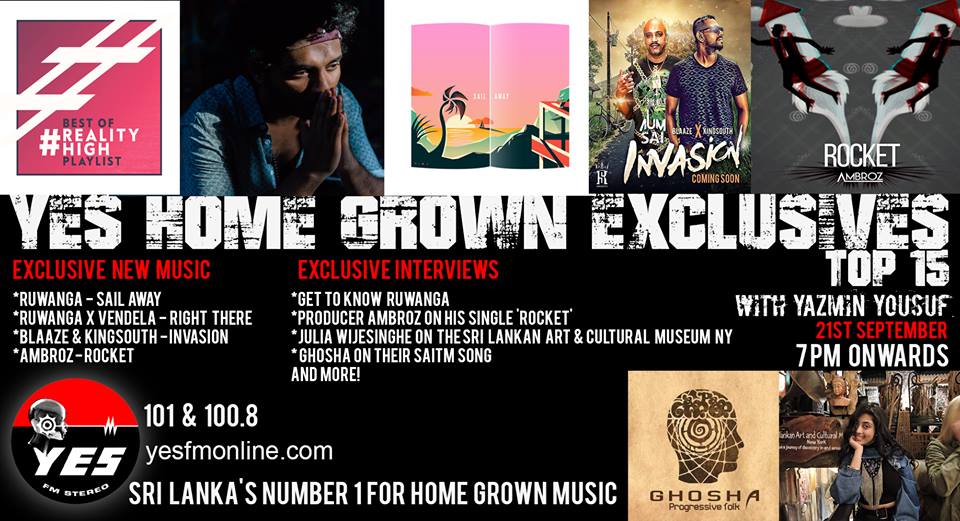 It's pretty nice to see this singer/songwriter (Breathspace) back with his interesting take of the new instaclassic "Failure".  Thoughts?
Looks like producer G.O.A. has been busy producing for artists and we think this single that he's produced for fresher Master D is something. We think this is a solid
Awesome cake day vibes to Omee Ranasinghe (Sinhala rapper), Dulanja Jayathilake (Sinhala rapper), belated b'day greets to Prasadh Maligaspe aka Van Luup (Dj.Producer. Mr. Colombo House Mafia & Events man)