Its Week 2 For Hibshi & Azi Sherif!
'Nobody Knows' remains to be hot property on that number 1 spot and for a very good reason too. It's the most demanded for / played track from lanka on YES101. 
Not familiar with the single?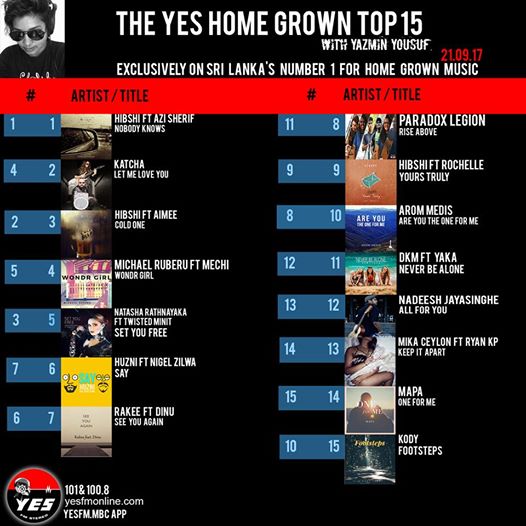 Here's the countdown and what went down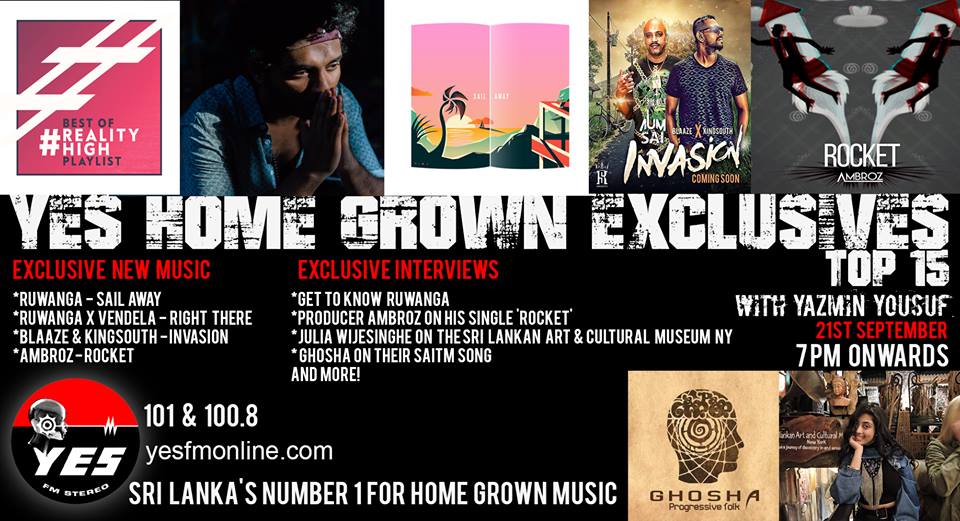 Singer Aaron (Unscripted) has been noted since his debut release 'Plain Cruel' hit the interwebs last year thanks to the Acoustic Collective. Joshua Perera chats to him in this exclusive
Birthday greets to Hian Tudawe (singer / 4th Feb) , Stephanie Siriwardhana (singer/miss sri lanka) & Avi Mendis (singer / open mic man) from us at team decibel.lk.
Kody's single got covered last year at a very special concert by the St. Thomas Prep School choir and here's footage.