Its a 3rd Week For Stephan Neera On Top
3 is always a charm and we think this could be something for the 20 something Lankan, residing in France. Produced by The Sherifs, this single features guest vocals from Marisha KD.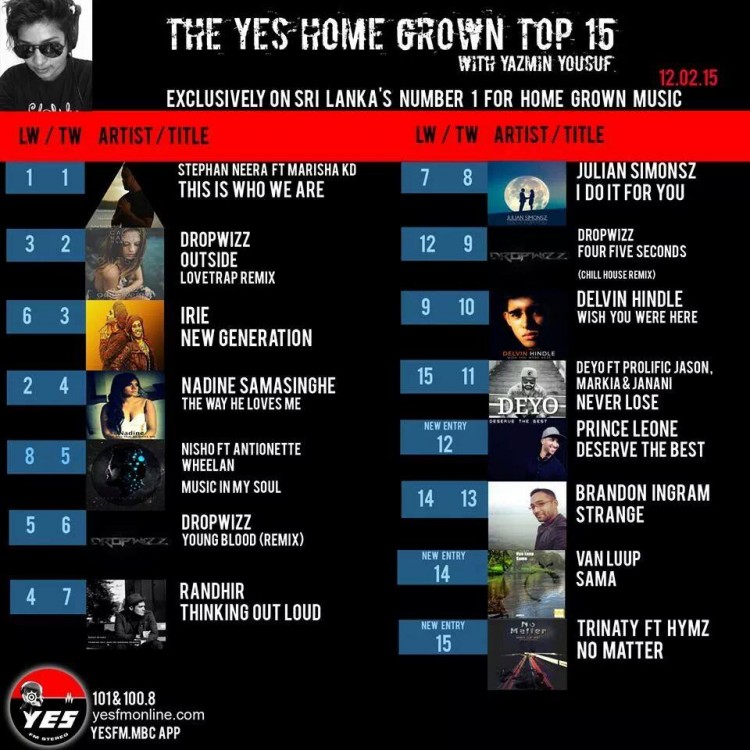 We stamp it as one of his best for 2014 and its a free DL too!
Stephan Neera recently came down to the motherland for a few things and one of them included shooting a video to his next single that features two of his talented
In a day and age where the name "Frank Sinatra" is a name synonymous with an oldies station, comes this very neat take of his standard by YES Home Grown