Its 6 Straight Weeks For Katcha
On the YES Home Grown Top 15 with their island favorite 'No Ordinary Day'!
'The single was inspired by true events around our life – People being stressed – The whole world is trying to get you down – most times we need to stop & breathe & tell ourselves "it's all good " or just listen to music that makes you feel good.' – Katcha
and we suppose this is one of the many reasons why this single is popular on SrI Lanka's Number 1 For Home Grown Music – YES101.
Not familiar with the single? Check it out already
Here's the countdown from last night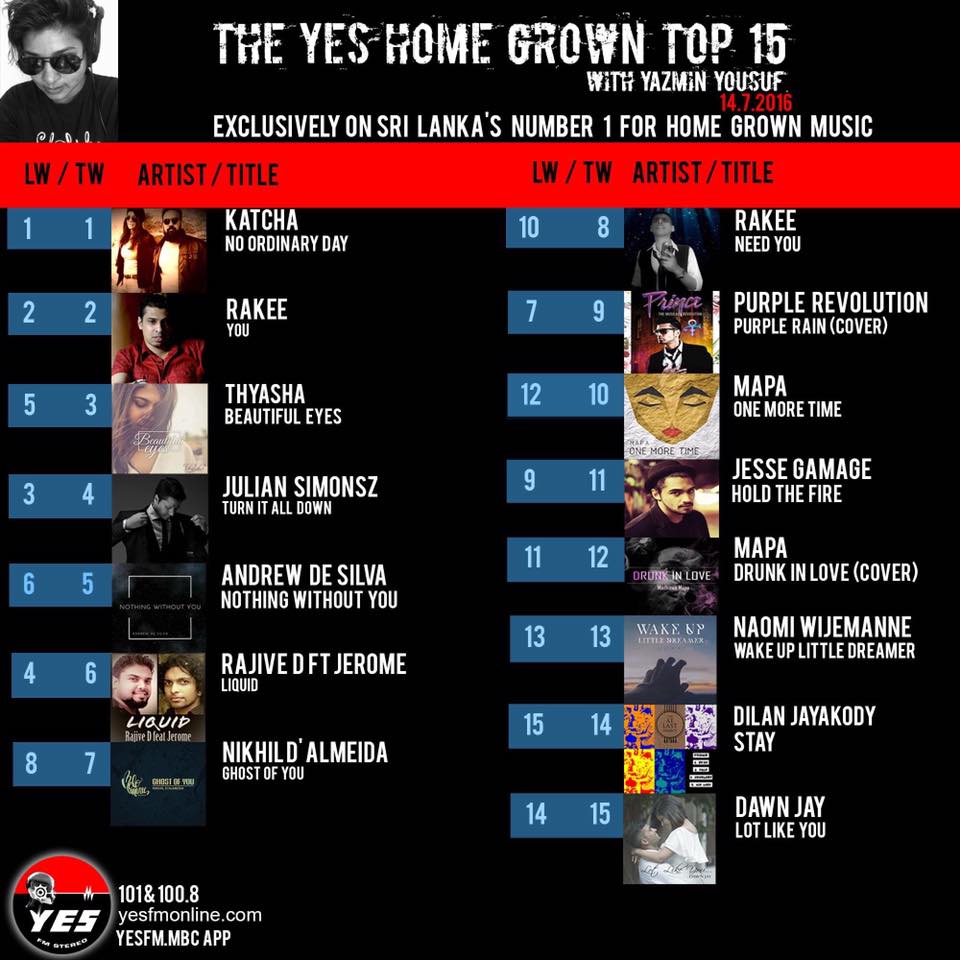 Them new breaks and spills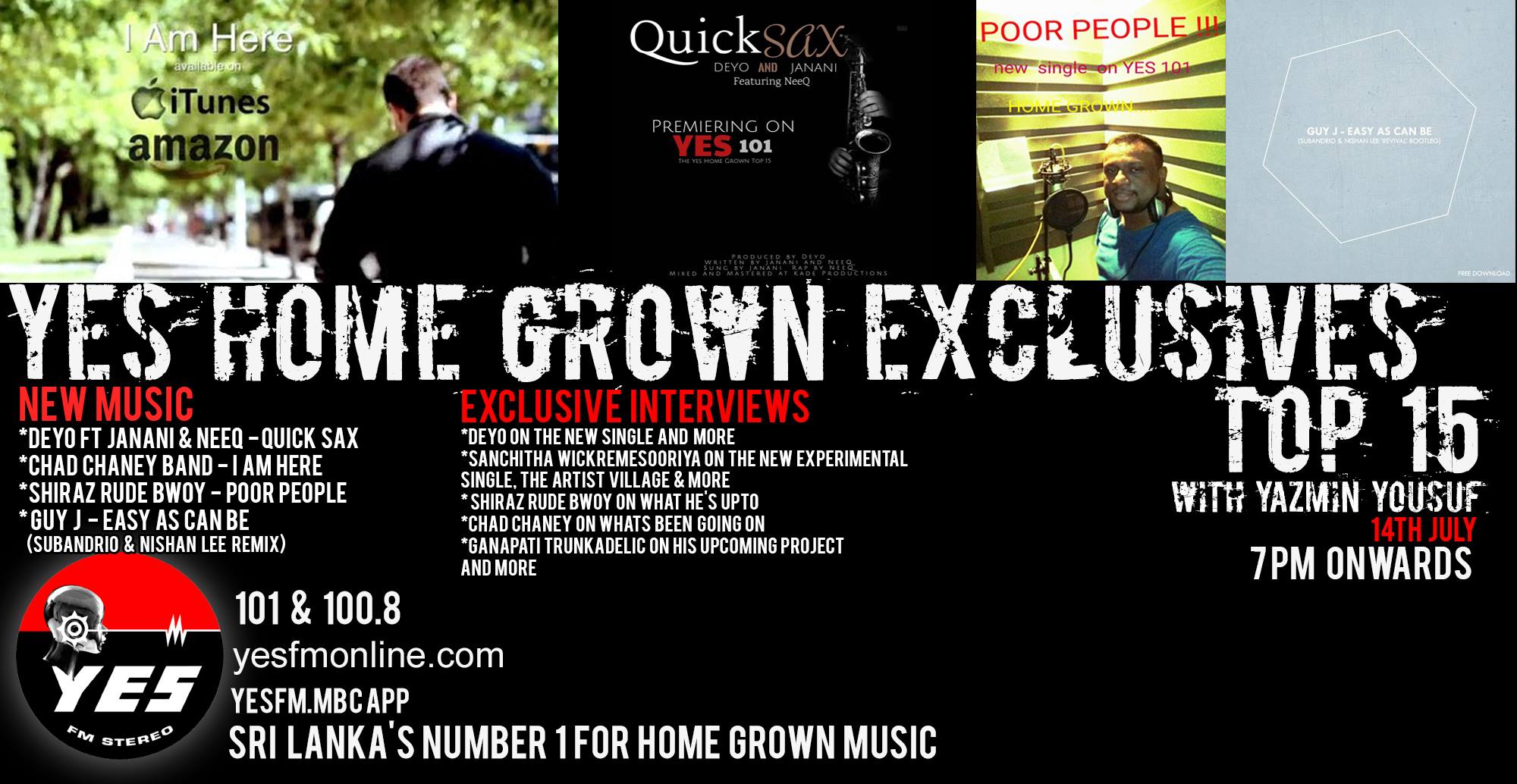 In the beginning there was RapZilla and his mysterious hoodie clad persona, fastforward a few months later there's this guy – Manakkalpitha. Lyrically, this is some very fierce material.
Looks like this 20 something rapper got inspired by performing at SamaJ ..hence this single by him. It's very much in the veins of what he's super good at, to
Big Doggy aka Prageeth Madushanka is back with another single after ages, this time in Sinhala. Its a pretty good effort and think it's one of the tightest to come