Iraj's Hit "Manamali" Get's Its Own Version In The Native Nepalese Language
this version makes us long for maybe one in Hindi, oh Iraj..Y U NO WANT TO DO ONE In Hindi First? this makes a pretty good listen, even if you don't understand a single word Indira & Santosh are singing.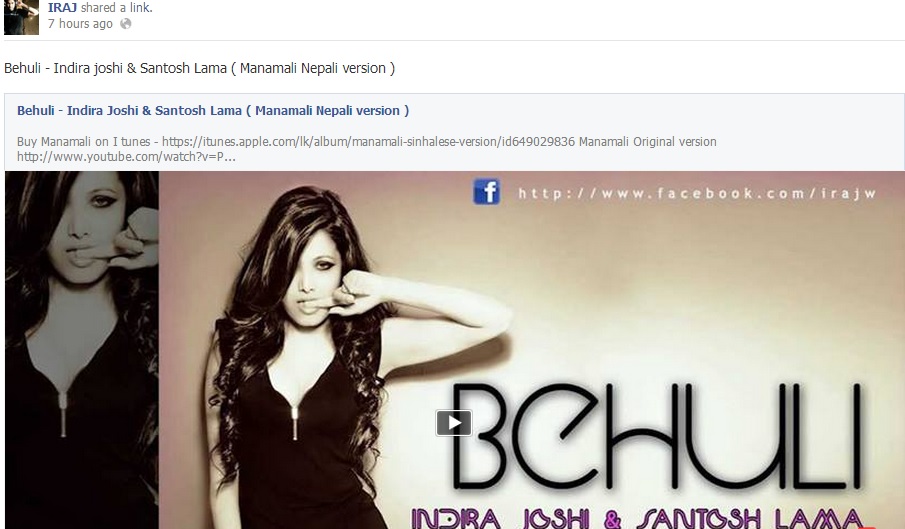 Why is this movie posted here? Cuz #1 – Its by a Lankan #2 Streetlight Mist are working on its soundtrack #3 You get to hear a tad bit
Here's two freshers who recently got this single released thru Illnoize Records. It's a single that does touch upon some pretty close to home issues. check this out Sri Lanka.
Jude Perera (YES Superstar: Season 2 runner up/Vocalist for Fierce), Ramindu Sanka Deshapriya (Dhisthi) & Dilon De Silva (Movie Man) – have the best year ahead ! team yazminyousuf.lk