Iraj's Hit "Manamali" Get's Its Own Version In The Native Nepalese Language
this version makes us long for maybe one in Hindi, oh Iraj..Y U NO WANT TO DO ONE In Hindi First? this makes a pretty good listen, even if you don't understand a single word Indira & Santosh are singing.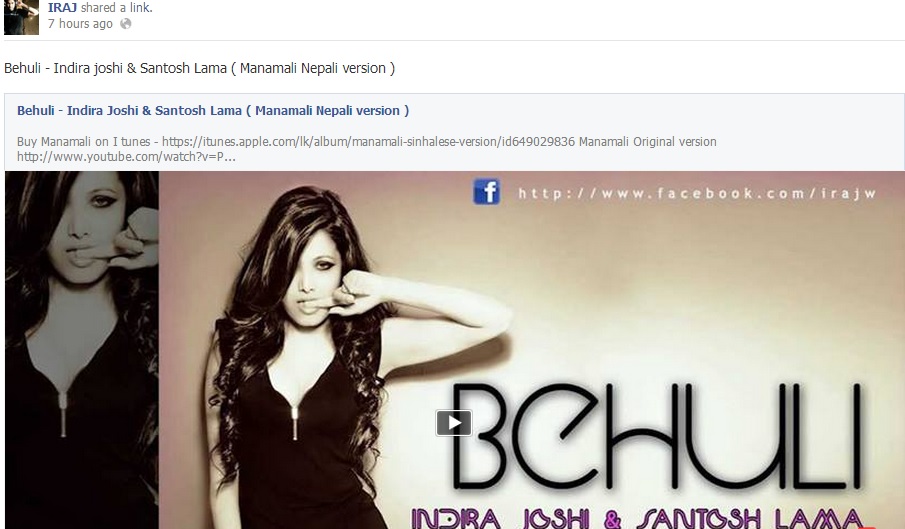 Not a lot is known of this pretty young dj who calls himself Iraj Kiddwolf but he does have a decent podcast out that features a guest mix by Dirty
which is very cool of Ravin! Check out the single here https://www.facebook.com/rage.officialpage Get your DL here http://www.reverbnation.com/playlist/view_playlist/-4?page_object=artist_2024424
He hasnt released much this week but we think this is a damm good edit of the original single.