Iraj's Hit "Manamali" Get's Its Own Version In The Native Nepalese Language
this version makes us long for maybe one in Hindi, oh Iraj..Y U NO WANT TO DO ONE In Hindi First? this makes a pretty good listen, even if you don't understand a single word Indira & Santosh are singing.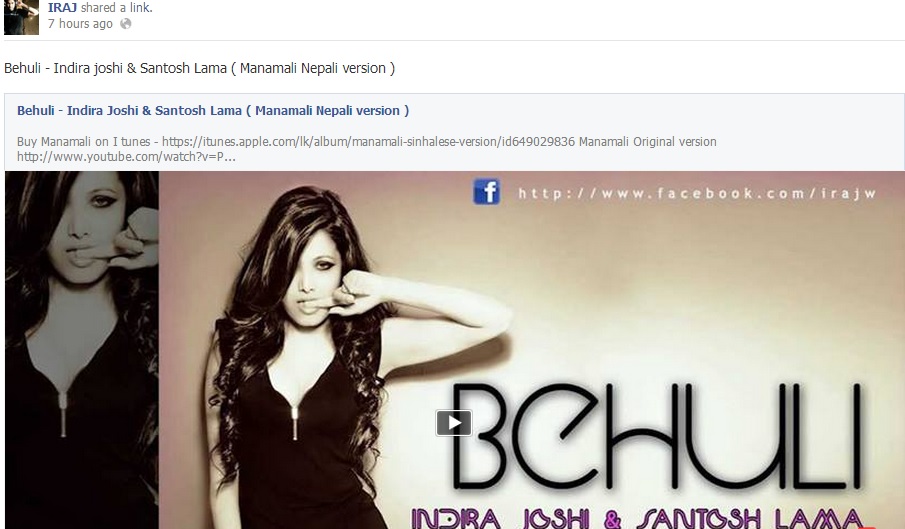 Rapper Costa is back, this time around with another collaba with Tom Alfons and while this doesnt come across as your quintessential Costa material, it sure makes a good listen.
if you like Dj Loca's mixes then this is for you, pretty good stuff fella!
At their final concert last Friday at the Tap House, Dylon told the band's 500 ++ fans that they would be putting up their entire album online and here it