Iraj Hit Number 1 On The YES Home Grown Top 15
His first venture into electronic music came in 2013, a collaboration with Markia & Janani called 'Celebration'. 
His second effort 'I Can't Keep Lying' ft Mickey & Asher Postman (and we're not sure why it took him so long), dropped early this month and has been garnering a pretty solid response and that's why it's hit that big daddy top spot.
At number 2 is the former king & queen of number 1 with their collaba, 'Real Fake'. They slipped one notch after spending 2 weeks on top the YES Home Grown Top 15. 
Climbing back up one notch to number 3, is a former number 1 by Naomi Wijemanne Ft The Freedom Project – 'Shine Like Gold'.
Here's the rest of the countdown for you to check out!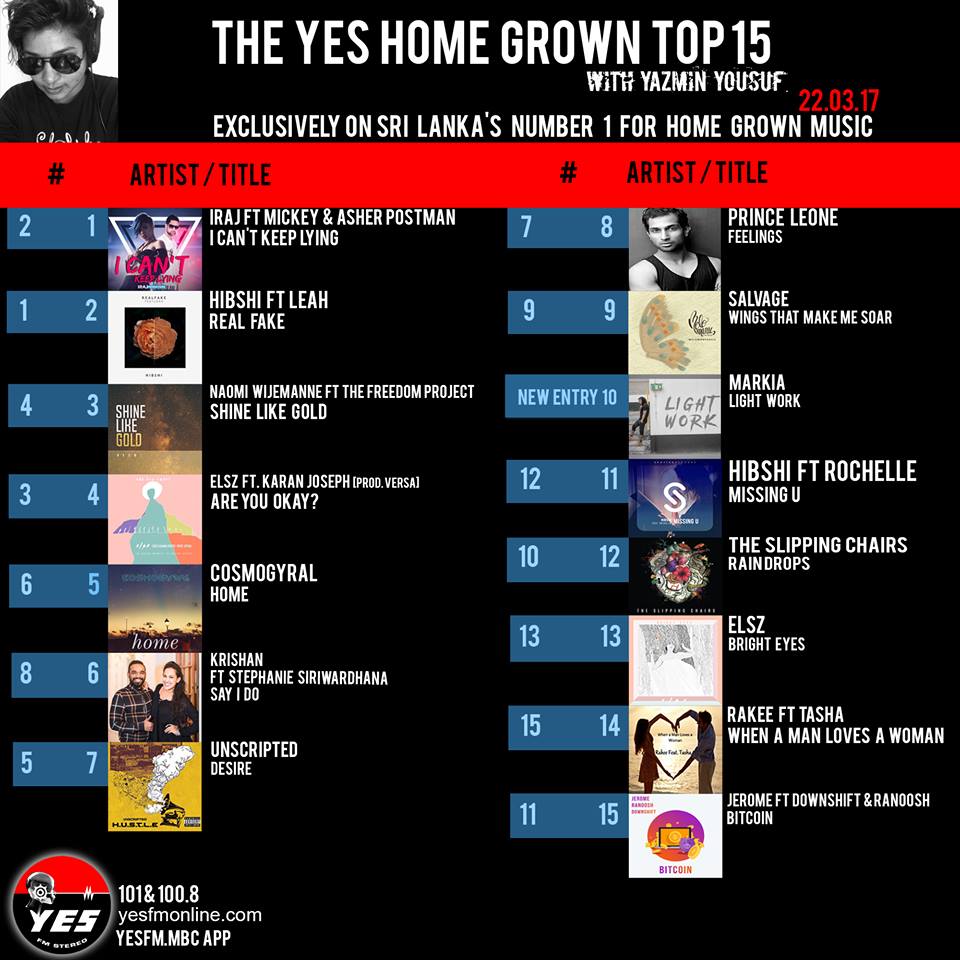 Muvindu Binoy aka Bo Sedkid is no stranger to the art, music & movie world at home and today marks his 2nd exhibition at Saskia Fernando Gallery titled 'Divine Thru', this
Captured not too long ago, this is a brilliant, fun medley of Lion Nation & a few Bob Marley signatures…we dig this!
Now here's a bit of interesting news associated with that 'FAN' movie craze! We think that this is a BIG deal and SRK retweeted too! check out the video already!