Iraj Hit Number 1 On The YES Home Grown Top 15
His first venture into electronic music came in 2013, a collaboration with Markia & Janani called 'Celebration'. 
His second effort 'I Can't Keep Lying' ft Mickey & Asher Postman (and we're not sure why it took him so long), dropped early this month and has been garnering a pretty solid response and that's why it's hit that big daddy top spot.
At number 2 is the former king & queen of number 1 with their collaba, 'Real Fake'. They slipped one notch after spending 2 weeks on top the YES Home Grown Top 15. 
Climbing back up one notch to number 3, is a former number 1 by Naomi Wijemanne Ft The Freedom Project – 'Shine Like Gold'.
Here's the rest of the countdown for you to check out!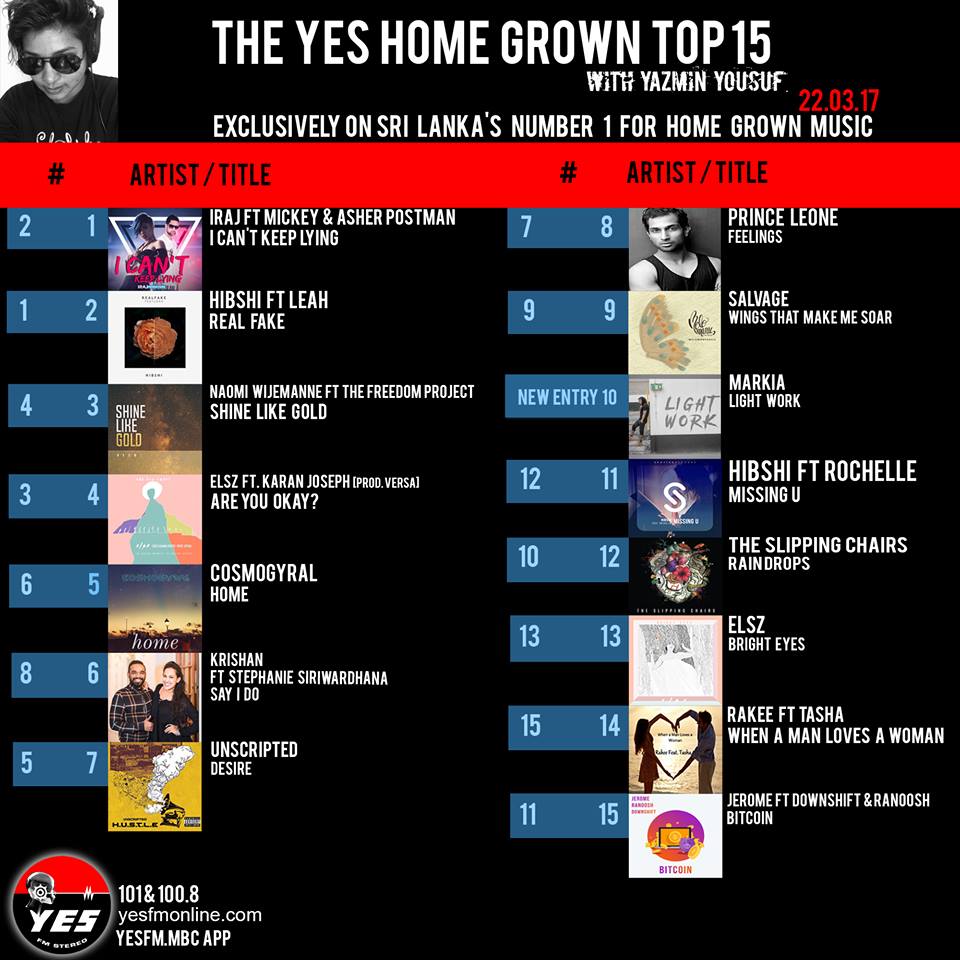 While it hasn't been the best year for music globally IOHO, it sure has been one heck of a brilliant year for music in Sri Lanka and to a certain
our deepest condolences to our team member Anuradha Jayathilaka and his family. May your dad's soul rest in peace – team yazminyousuf.lk
And this fresh beatboxer & singer is back with a stripped down take of that classic from The Killers, see how you dig.