Imaad Majeed Vs Larry T Hill This Thusday
And we blame this on The YES Home Grown Top 15 cuz a few months ago when Larry was on the show, Imaad did call the live loop artist a bit of things and that led to Larry officially calling out a rap battle but nothing transpired till Imaad got on the show last week and had a dose of verbal "beats" from Larry. Imaad then took up the challenge for battle and now its even got its own date, time n place – this Thuirsday @ The Inn On The Green, 8 pm onwards…can someone please record this for us?
The YES Home Grown Top 15 with Yazmin Yousuf…it's responsible for starting a few things and this is one of em 😛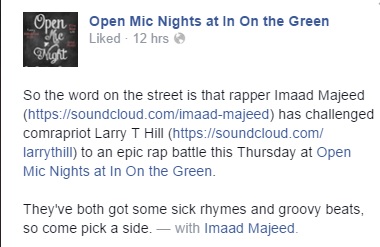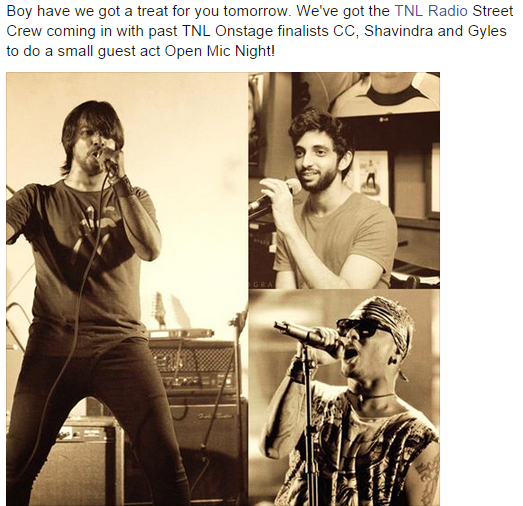 so there were two interesting posts by two very different groups: one from the first live dubstep/post punk band DuckDog & secondly by a few members of the Tamil music
it takes a lot to be recognized especially at a time when there's a lot of good music coming out! Good job DiRu and here's to another week!
while we think the production work on this could have been better, it still is a decent effort by Strain D…see how you dig it https://www.facebook.com/photo.php?v=10200191561527607