Imaad majeed – Letterbox Heart
this is his debut radio release as a rapper, frankly we find this track a lil surreal from him as he's always been known as a singer / songwriter but a darn good effort it is! Brings back memories from last years Melomanic sessions cuz that's where we heard this live for the first time*
*according to Imaad, he premiered this live first at The Charcoal Gallery Cafe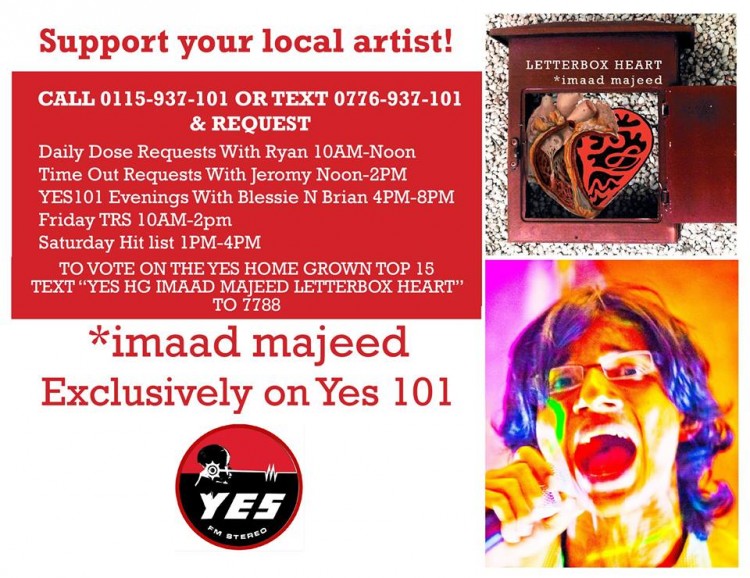 like em on Fb
https://www.facebook.com/imaadmajeed
Here's one of those unbelievable covers by the front-man of Salvage and we think this is just beyond what wow could ever describe.
Now here's one of those short film/music videos with an equally neat single that we think is something, see how you dig this one Sri Lanka. Melody : Anushka Udana
On fb. Her manager Azlan from The Sherifs did give the world word on this single when he checked in not oo long ago on The YES Home Grown Top 15.