iClown: The Fatal Clownz Announcement
this is what happens when 2 one man projects meet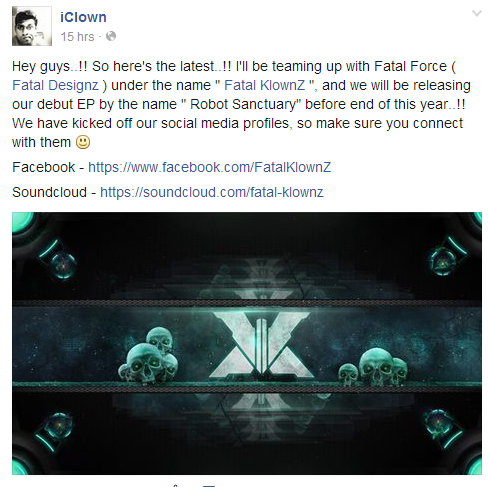 Fatal Force are awesome, "Multiplayer" wow'd us

This is not very In The Company Of Clowns-ish cuz of the whole jazz/blues factor but is an awesome complication of singles from years we are not sure of ourselves.
guitar-man, fellow mad hatter and super brainy app maker..have the best one ever! support an independent photographer by recommending their work Vishwa Gara Portfolio:https://www.facebook.com/pages/Vishwa-Gara-Portfolio/245785485498773
Just when you thought that iclown was all focused on Constellation work, come this work of sonic art. Complete with his signatures too, check this out.