iClown Collabs With Asela Perera
The 20 something year old producer is collaborating with that uber talented singer/songwriter Asela Perera and by the looks of it, its gonna be one of those sonic bombs that's part of his upcoming ep. Here's more from iclown.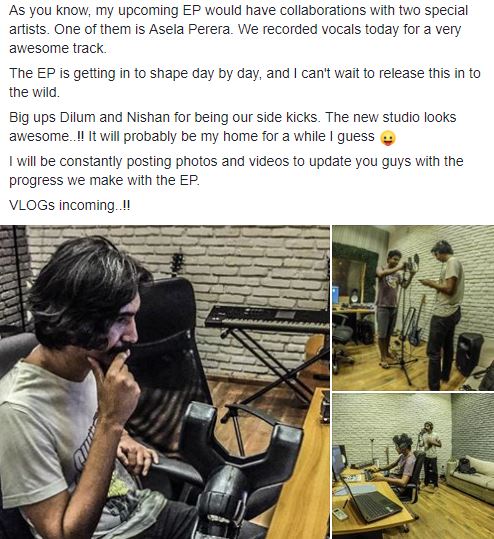 Known for his single 'Crossroads' from a few years ago, he's back with this single 'Gritty' which has a video in the working. No release date just yet but here's
Lanka has its first 80's retro-wave project and its by 2 members of The Fallen Kids – Roshan & Asiri. Their first single 'With You' dropped a few weeks ago
It's been a minute since singer Bachi Susan released anything new and this new single features Chathurangana (music & melody).