iClown Announces New Material
About time we heard something from this fella who used to put out tracks almost every week. No word on whether "Round One" would be a djgent or a dubstep effort but one things for sure, we're all gonna checkin it out on the 7th.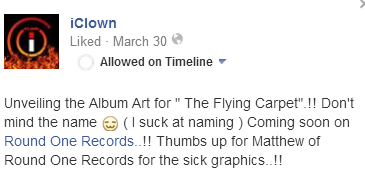 A fairly new name to the scene and this guy is gonna be something in the months to come, we know it..this track was his first radio debut not too
The two man project from Spain is coming to Sri Lanka soon and you get to see them live on the 6th as Karma, celebrates 1 year of bringing you good
Russia's Platunoff's single 'Sudoku' sure got the Subandrio treatment and it's feature on their Ep, released thru Clinique Recordings. Check it out Sri Lanka!