Hibshi's Newest Takes Over The Countdown
After spending 4 weeks @ #1, Natasha's monster collaba with Twisted Minit & Pasan Liyanage got knocked off the top by Hibshi's newest, a collaba with Azi Sherif straight to #1 in its debut week. "Nobody Knows" is the first song to have such a feat on Sri Lanka's Biggest Home Music Countdown – The YES Home Grown Top 15.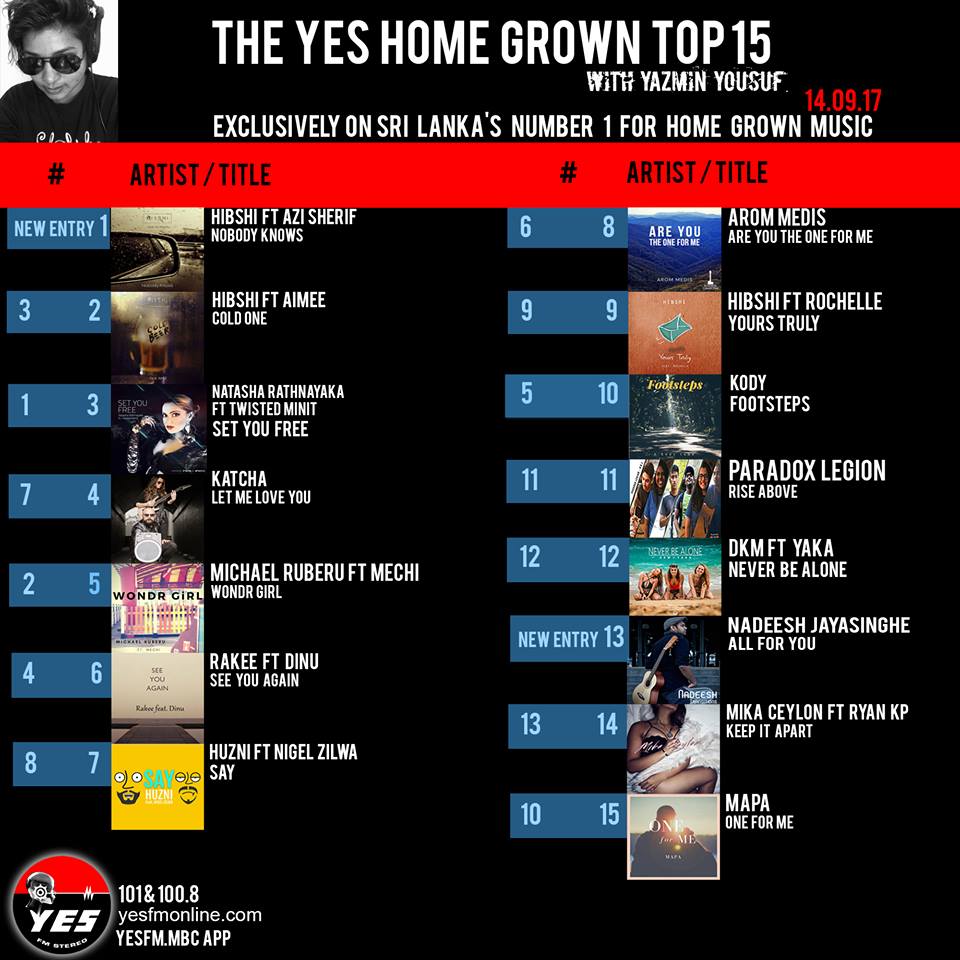 Missed out on the show? Here's the podcast 

Here's a side of the Drill Team you dont get to hear everyday and we think this makes for some pretty good, solid listening.
The first time Tricia & Eranga collaborated, it was nothing but pure magic on that release from Vandit Records 'Welcome Anymore', fastfoward a few years later..this new collaba released thru
The answers from both Chitral & Fill-T have had their share of solid points on chatter.lk and now, its Iraj's turn. He does state some solid points on this which