Hibshi & Rochelle Stay @ Number 1 For A Second Week!
It's no secret that these 2 Jan names are Lanka's favorite atm thanks to their single 'Missing U' which is a follow up to their monster collaba, that won the Listener Pick Award @ The YES Home Grown Awards last year.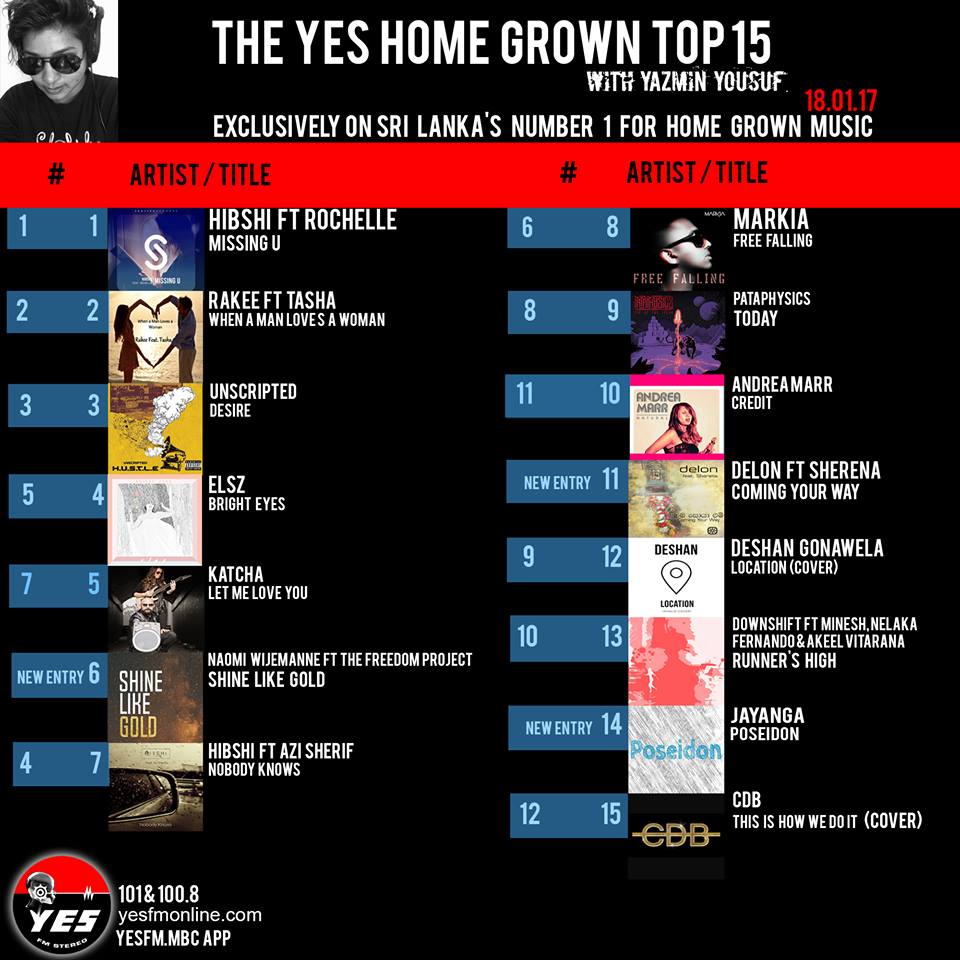 This year alone has seen many artists come out for causes close to them and in a very strong way too. This month see's a giant from home's rock n
We've all heard his productions for other artists at some point or the other but now hear his very own and we think this is a pretty different sounding effort.
With a few days remaining for Refuse / Resist..the second biggest metal gig slated at the Colombo City Hote this Sunday, we caught up with Sevexth to find out a