Hibshi & Rochelle Stay @ Number 1 For A Second Week!
It's no secret that these 2 Jan names are Lanka's favorite atm thanks to their single 'Missing U' which is a follow up to their monster collaba, that won the Listener Pick Award @ The YES Home Grown Awards last year.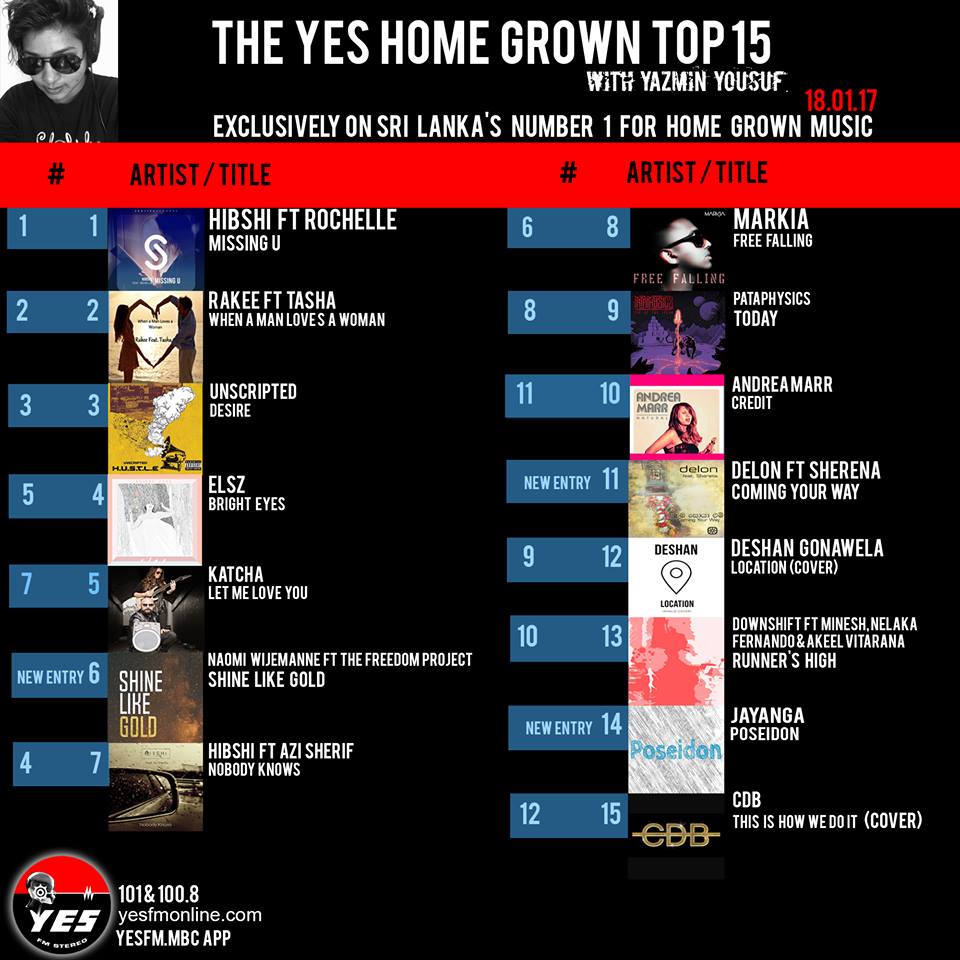 is here for you to check out, it's nothing like what we ever expected of him..pretty impressive ballad even though it sounds a little borrowed. check it out here:http://www.shashin.ru/mus/Rebekka.mp3
Ahasa: the same guys behind quite a few underground Sinhala Rap hits are back with their first for this year..this one is strong with a few references.
It was only a few weeks ago that Iraj and the crew part of the single were teasing its release and we guess no one saw this video approach coming.