Hibshi & Leah Still Dominate That Top Spot
On the YES Home Grown Top 15 with their collaba 'Real Fake', for a second week. Hibshi currently is the only producer with 3 tracks on the countdown, 'Nobody Knows' (with Azi Sherif) & 'Missing U' (with Rochelle) and 'Real Fake' (with Leah).
Here's the top 3 of the countdown (15th March)
#1. Real Fake – Hibshi Ft Leah 
#2. I Can't Keep Lying – Iraj Ft Mickey & Asher Postman
#3. Are You Okay – Elsz Ft Karan Joseph
The YES Home Grown Top 15 at a glance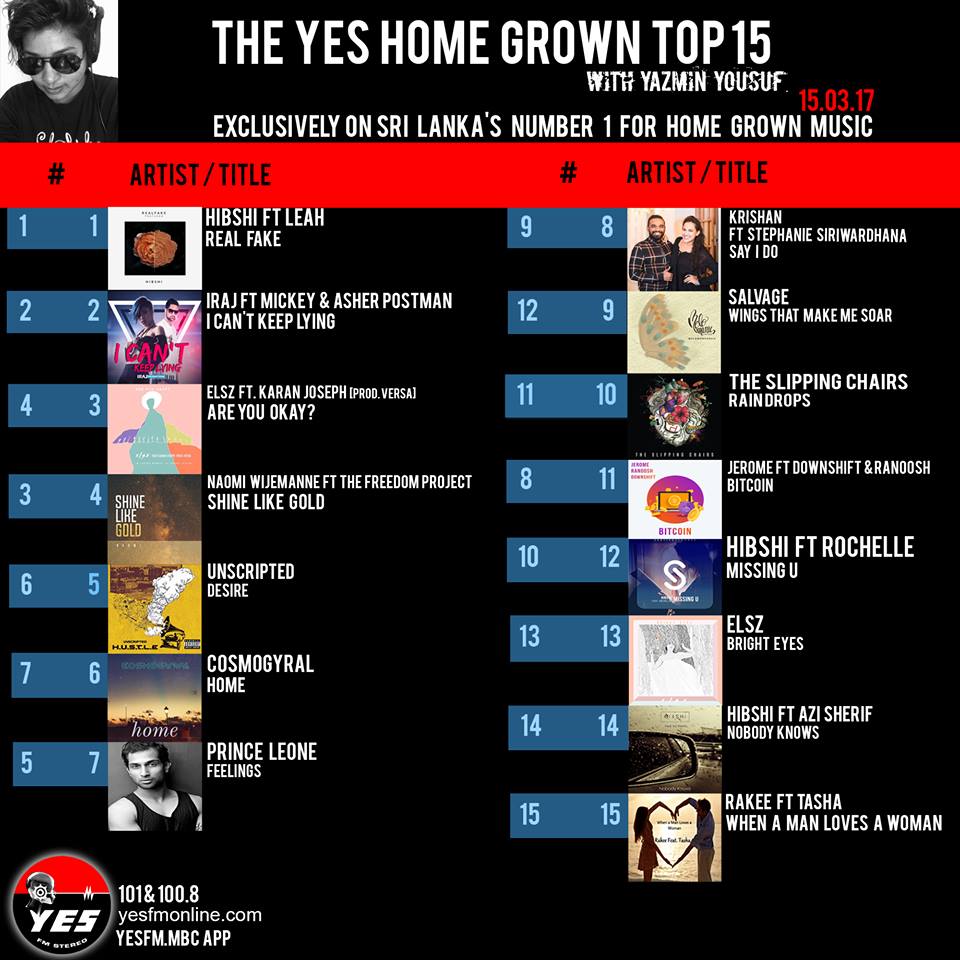 The front man of Cosmogyral is back and this time around with his stripped down take of 'Rollin'. Pretty good stuff for an any day listen.
you probably must have seen tons of post within the last 24 hours about this kid and the music he makes, ..in between assignments, tests and all those college kid
We've all known Fira to be The bassist of Wagon Park for a very very long time and now that he's back in the island, a few things have happened