Hibshi & Leah Still Dominate That Top Spot
On the YES Home Grown Top 15 with their collaba 'Real Fake', for a second week. Hibshi currently is the only producer with 3 tracks on the countdown, 'Nobody Knows' (with Azi Sherif) & 'Missing U' (with Rochelle) and 'Real Fake' (with Leah).
Here's the top 3 of the countdown (15th March)
#1. Real Fake – Hibshi Ft Leah 
#2. I Can't Keep Lying – Iraj Ft Mickey & Asher Postman
#3. Are You Okay – Elsz Ft Karan Joseph
The YES Home Grown Top 15 at a glance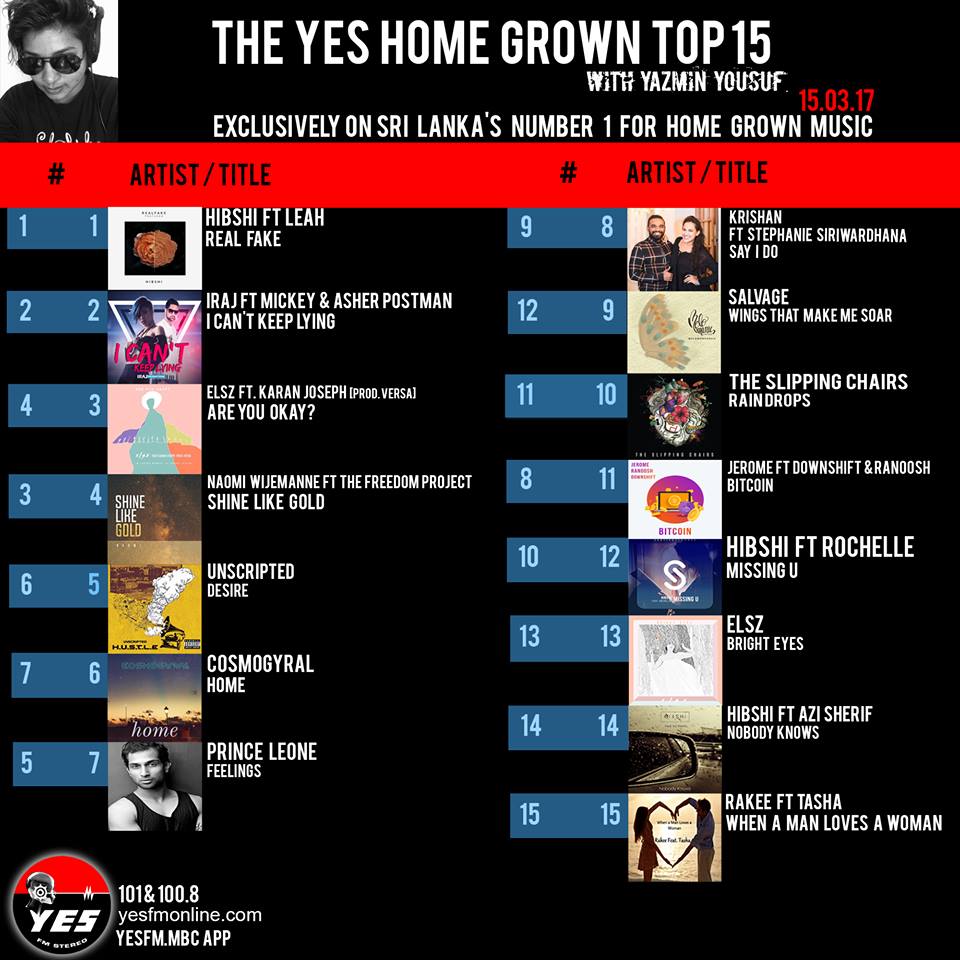 Vineeth Vincent is a name you would have seen pop up on social media a few times during the last month and you might have wondered what the fuss was
Titled "Hey කැකුලී..!", the news of the brand new offering dropped last evening and what more can we say except this is gonna be one heck of a monster release!
we're loving every bit of this teaser already! The official artwork was unveiled on the 13th on their fan page:https://www.facebook.com/NEVIIM.MUSIC keep tab of the album release here:https://www.facebook.com/neviimdeathofanavatar