Hibshi Has New Music Coming Out Soon
This producer be upto a few things and here's all you need to know!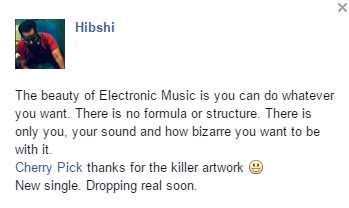 This underground Dj sure did spin one heck of a mix on Sunday and we love the tribal feel its got! check it out already! Live :: Set For Peace
And here's yet another offering from Italy based Lankan rapper Kao$ which got release yesterday. See how you dig this.