Hibshi Has His 2nd Number 1 For 2018
His newest collaboration featuring the vocals of Leah, hit number 1 last night on the YES Home Grown Top 15 after debuting at number 2 last week. 
Here's the YES Home Grown Top 15 at a glance.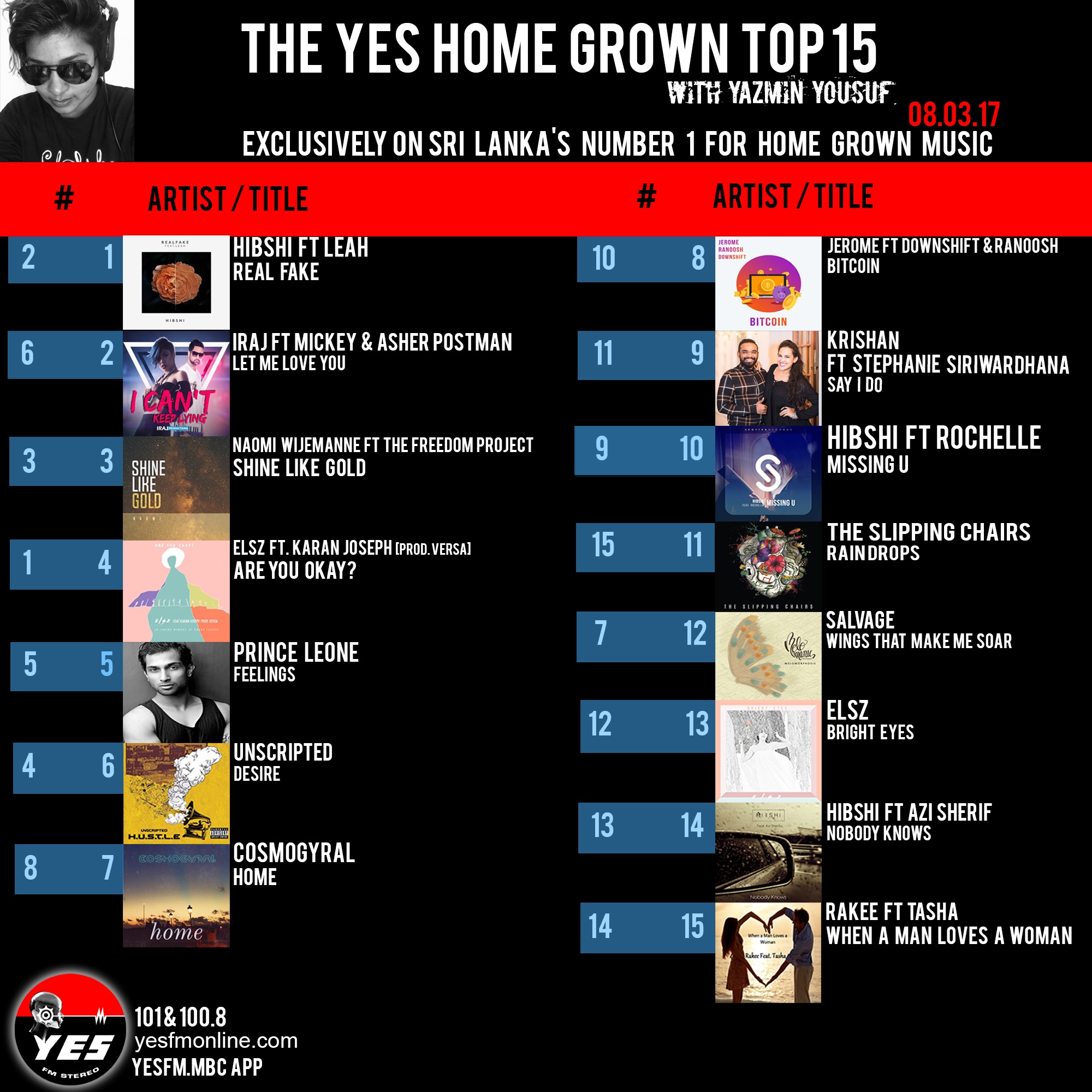 This 6 member rap outfit based in Italy have been churning out the singles its like is nobody's business and their latest sure is something!
Ranga Perera (Old Castles Massacre), Navin Fernandopulle (ex Noah's Ark) & Bernard Botejue (Circus Cult) photo credits: Yohan Siriwardena (Bernard), we would like to know the names responsible for the other clicks as
and we're not too impressed with his singing on this one. we love the arrangements, the diversity of language and almost everything about this one except for his vocals in