HBD To Orry, Shavindrie & Kasun
Orry Jackson, Shavindrie Perera (worked with The Sherifs) & Kasun Pinto (Siblings Of Hatred) , have the best one ever you three!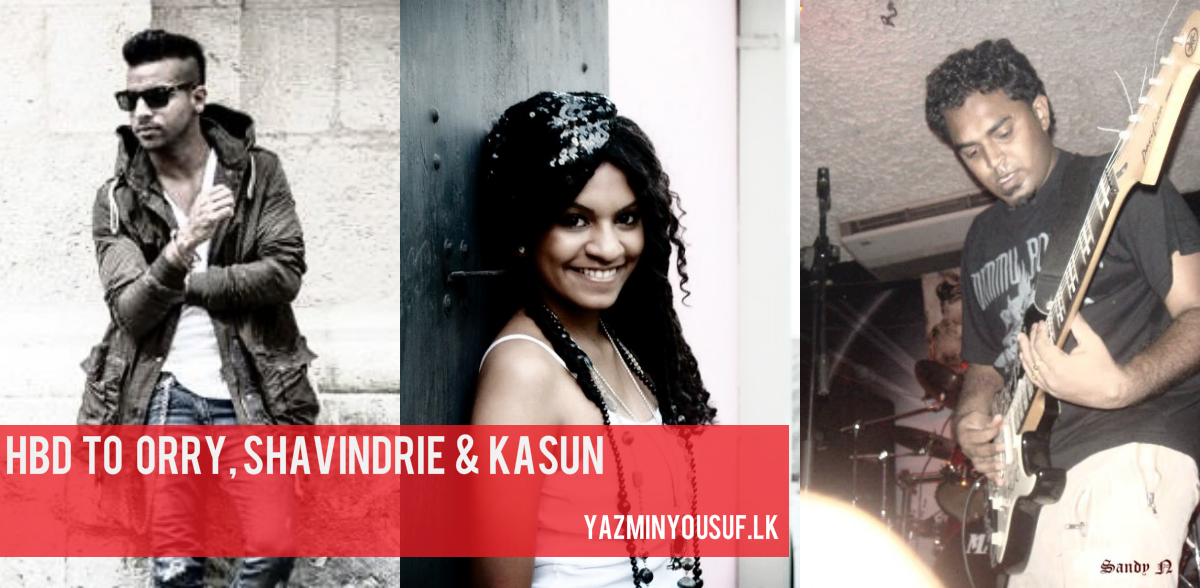 and of you were thinking "All Of Me", well consider yourself smart..give yourself a pat on the back and check the video out. Not bad AJ, your voice has reached
There's a certain girl charm to this take…check it out already.
Produced by Pasan Liyanage and written by Georgie, this is another drop that will find it's way onto the interwebs & radio pretty soon. From what we know, this is