HBD To Orry, Shavindrie & Kasun
Orry Jackson, Shavindrie Perera (worked with The Sherifs) & Kasun Pinto (Siblings Of Hatred) , have the best one ever you three!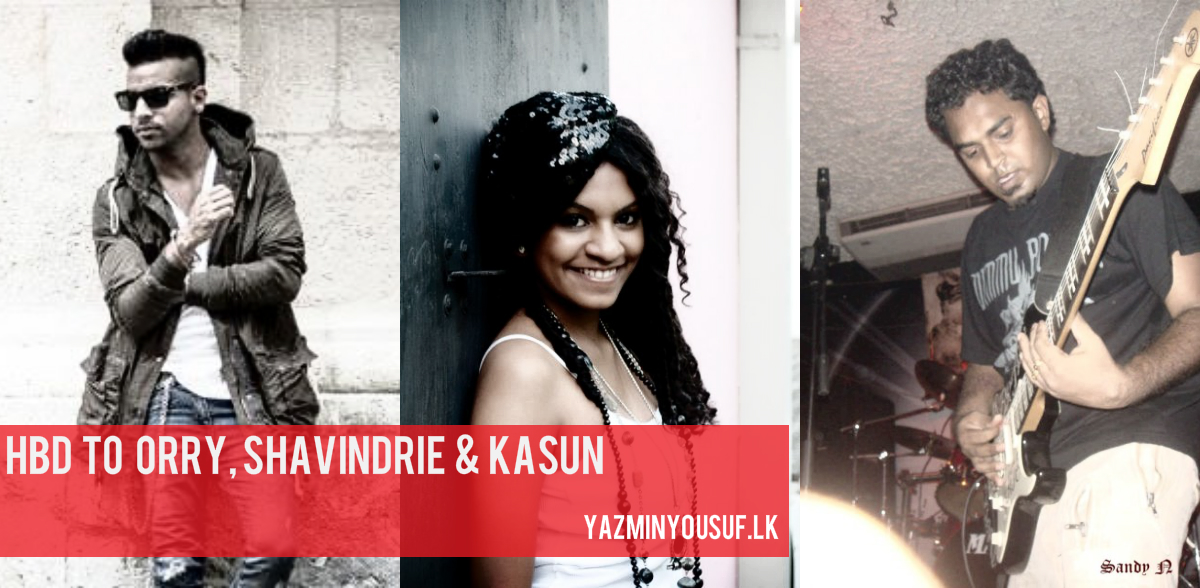 This is the third time for radio's biggest awards night that recognizes and rewards music from home and from what we hear, there are a few new categories too! While details
while we're not the biggest fan of the productions on this album, we still would give it that one listen and let the world know that there are artists who
This remix gives a whole new kinda life to Sanuka's rap debut, we think this is some killer stuff! Though not the first remix by Bo Sedkid for the year.