HBD To Orry, Shavindrie & Kasun
Orry Jackson, Shavindrie Perera (worked with The Sherifs) & Kasun Pinto (Siblings Of Hatred) , have the best one ever you three!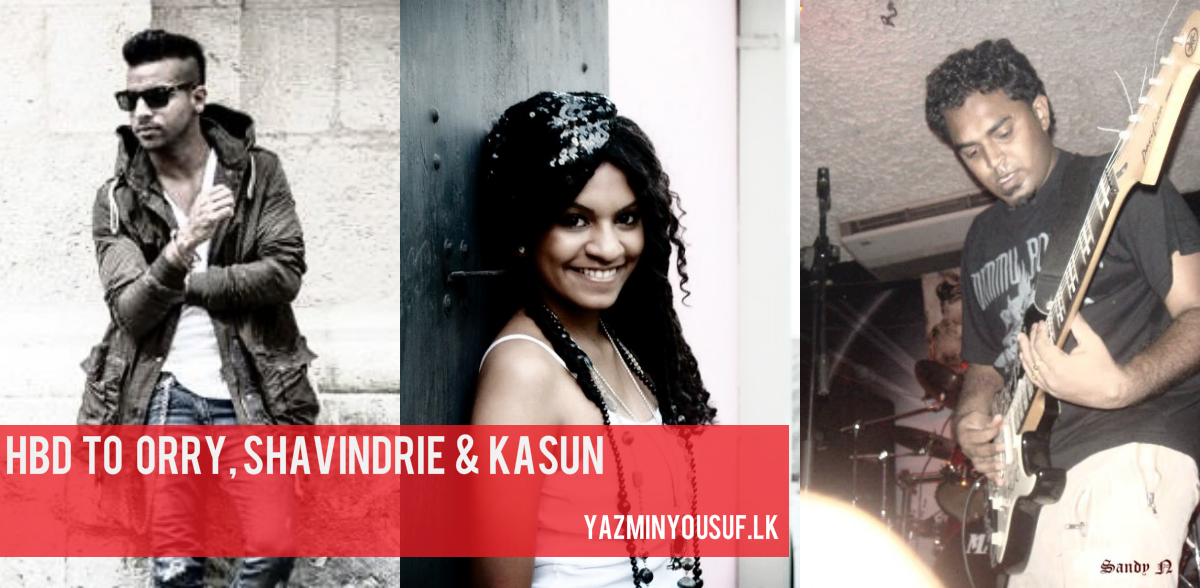 Its official! 'If I Ain't Got You', Niranjan Bibile's (ex Sahashra & Sanjeewa And Niranjan) solo radio effort made it to the number 1 spot and this is a first
We think this brother duo is a to watch out for cuz they do have quite a few noteworthy tracks and one of em is "Taprobana", off their debut Ep.
Now here's a single we wish came a little early from Markia's end. we are digging this as this is one of the few singles that is as Neo Christian