Happy Turning A Sweet Buncha Digits Varuni!
The best one ever to one of the few females we have in the scene, Varuni Weerasinghe (Gates Of Midwinter)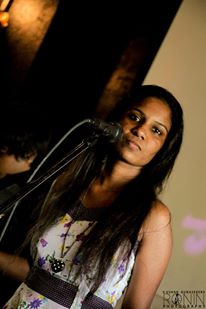 support an independent photographer by recommending their work
Rapper Costa has tendency to really hit on the feels and this new single of his is nothing short of delivering the same shot in the heart just like 'Nuwara'.
Kasun (MASH, KK Project, ex Mistress Of Tranquility) & Gihan (solo rapper from Kandy/ Neutriqz) have the best one ever you two!
in case you missed their first tv interview on GMSL..here it is for you to check out =) Part 1 Part 2