Happy Name Day To Oct 6th Names!
Charitha Attalage (producer / singer), Dunesh D (singer / Sirigorillaz), Kanishka (Sacrament), Johan (Suriya Brothers), Charitha (drummer) & Shevin Paul Dias (Dj & Producer).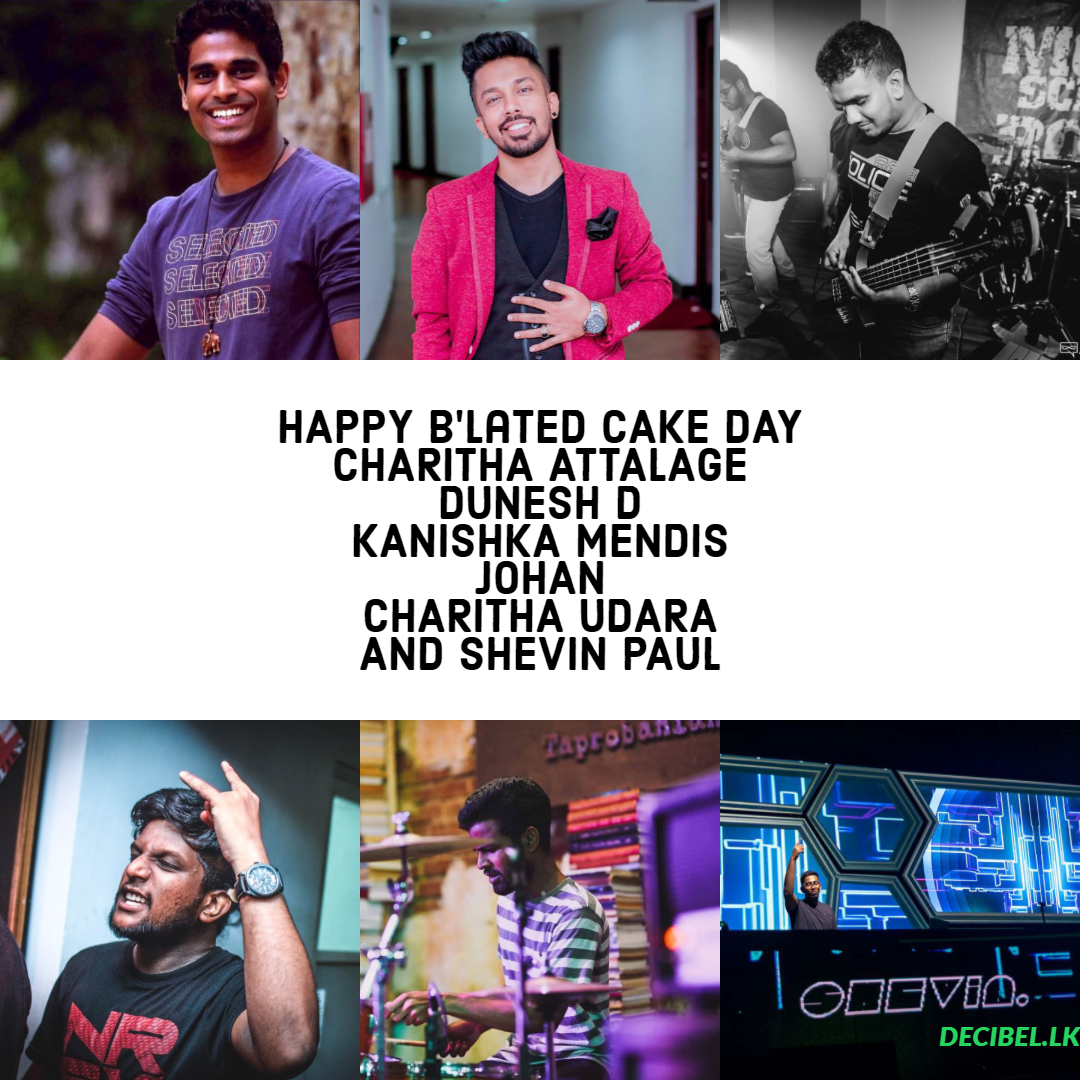 photo credits : Yohan Siriwardena (kanishka), Shehan Romesh (johan),
Tai Photography (shevin)
In an exclusive with Chatter.lk, the front man of the Rock N Roll band spilled that they were recording a special LIVE Bootleg Record for fans. We were there when
he sure is one of the most humblest artists we've come to know,a very happy birthday to you good sir!
Awesome cake day to Umaria Sinhawansa (singer.performer), Lasith Fernando (Angel Down. Man responsible for the madness every Tuesday at IOTG), Javin Thomas (cynosure) & Chathura Wickramage (ex Bro'Botz) from us