Happy Cake Day To Ranidu!
Happy birthday fella! we didn't know till like a few minutes ago and we hope that you got a cake made to a BT beat =D
Here's to more years of what you have started!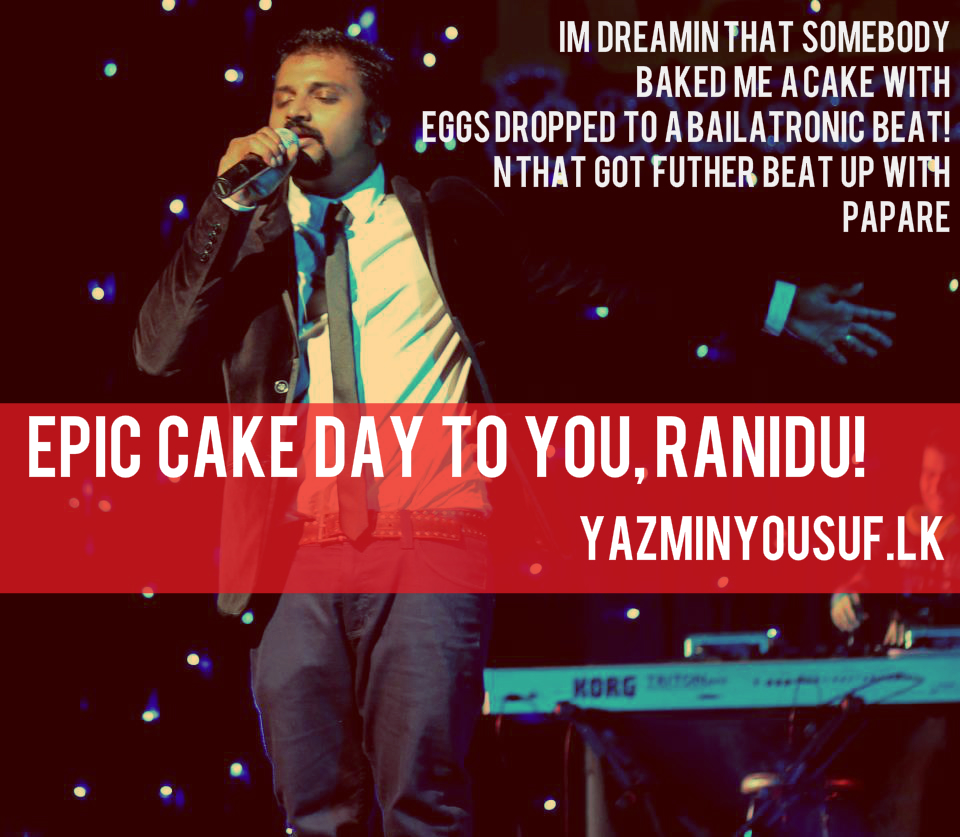 Released through (Ghost Gang Music aka GGM), here's a single by fresher Nilupa Ft rapper K Mac & singer DKM.
aka team yazminyousuf.lk not that this is gonna be a regular thing or who knows it just might knowing how random the 3 + 1 of us can truly get,