Happy Cake Day To Ranidu!
Happy birthday fella! we didn't know till like a few minutes ago and we hope that you got a cake made to a BT beat =D
Here's to more years of what you have started!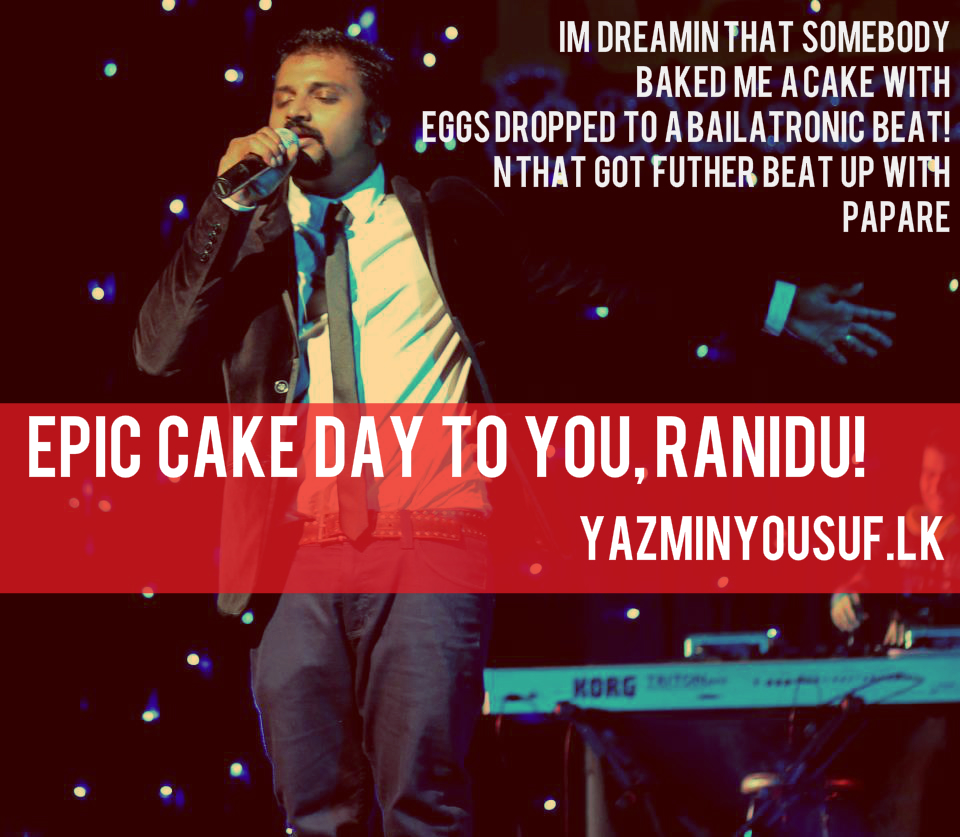 Shane Wilhelm (YES Superstar Season 1: Runner up/TNL Onstage), Huzni (ex Brown Boogie Nation) & Dunesh Dee..the best one to you fellers!
Aaaand its out after a few hours of announcement! This is new territory for rapper Gajan who is known for rapping in Tamil & English. See how you dig this
This is actually one of those really nice Hindi/tamil tracks which you ought to check out =)