Happy Cake Day To Ranidu!
Happy birthday fella! we didn't know till like a few minutes ago and we hope that you got a cake made to a BT beat =D
Here's to more years of what you have started!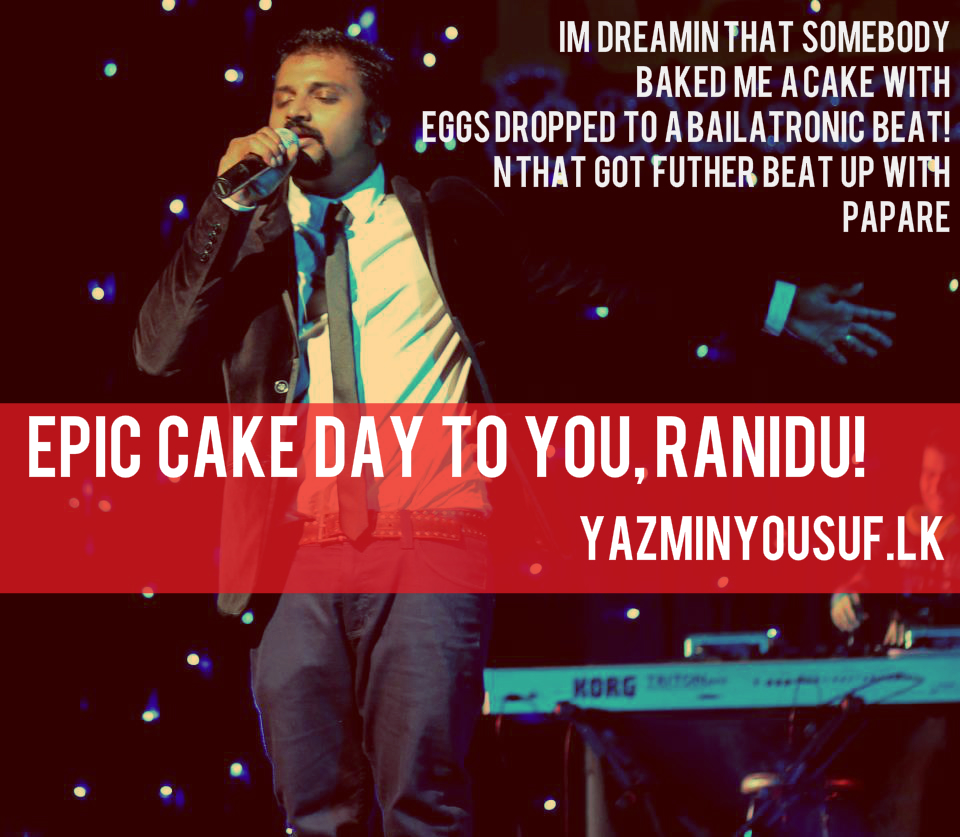 released a few days ago here's Abigail Elisha & John Rajitha's take on a few interesting, reggae infused Mashup!
Awesome name day vibes to Tyronne Silva (drummer.Crow 7), belated name day greets to Gloria (singer.Kingdom Life) & Ricky Deen (Dj) from us here at team Decibel.lk photo credits: Malshan