Happy Cake Day To Ranidu!
Happy birthday fella! we didn't know till like a few minutes ago and we hope that you got a cake made to a BT beat =D
Here's to more years of what you have started!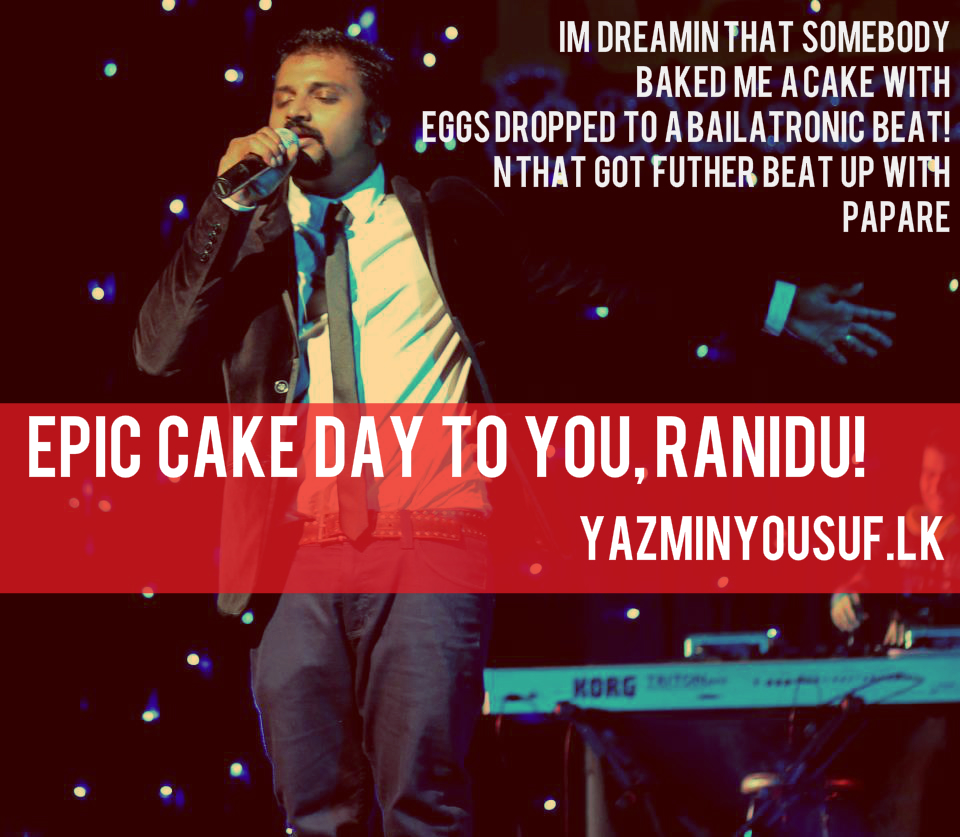 it just got it's radio premiere an hour ago on The Connection with guest Dj RuKy (YES101 & 100.8) and while we've had a listen to the 9 minute version
Today's pick "United Tribes" comes from the pioneer of trance from Kurunegala: Thricona the track spent 4 weeks at number 1 on TNL Radio's "Criminal Records Most Wanted" and was
Dileep Mann, has been known for a few very interesting originals and takes. This one is his newest offering, a take of "Hay You'.