Happy Cake Day To Prabodhya Fernando
the awesome Maldivian looking frontman of Blood Brothers, have the best one ever!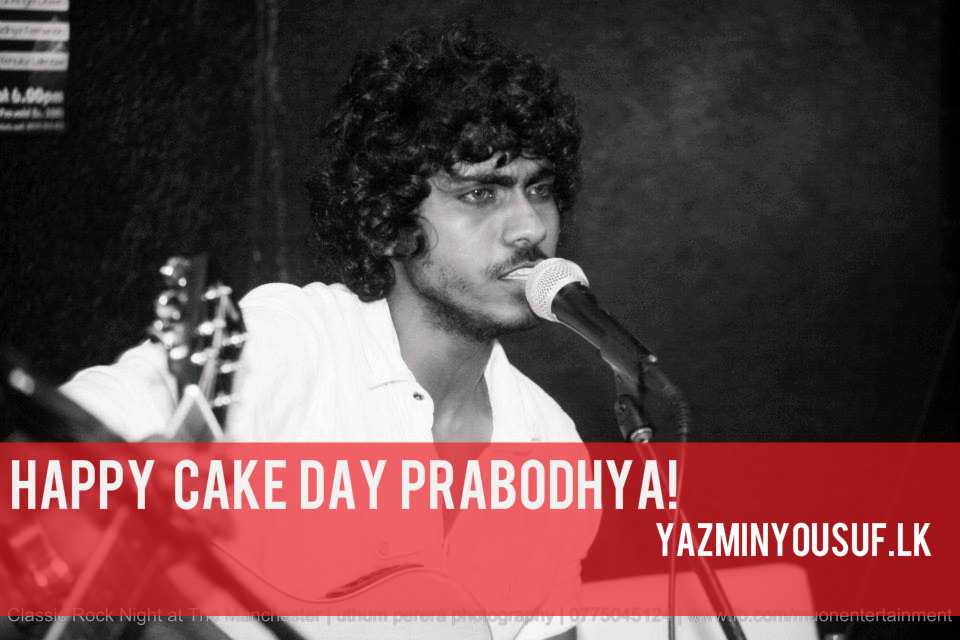 photo credits: Uthum Perera
support an independent photographer by recommending their work
There were quite a few singles released during the weekend and here is  a noteworthy single/video by a fresh name from the scene. Get to know the singer, songwriter & producer, Surith
Rahju has always been known for being a part of Tapas which used to be super popular back in the 2000's, fast forward to present day..here's him with this collaboration
Junior Crysto from The Troublemakers Gang is back after the release of 'Pound Cake' the remix with this pensive original titled 'Alive'.