Happy Cake Day To Jan 5th Names!
Awesome cake day to Umaria Sinhawansa (singer.performer), Lasith Fernando (Angel Down. Man responsible for the madness every Tuesday at IOTG), Javin Thomas (cynosure) & Chathura Wickramage (ex Bro'Botz) from us here at decibel.lk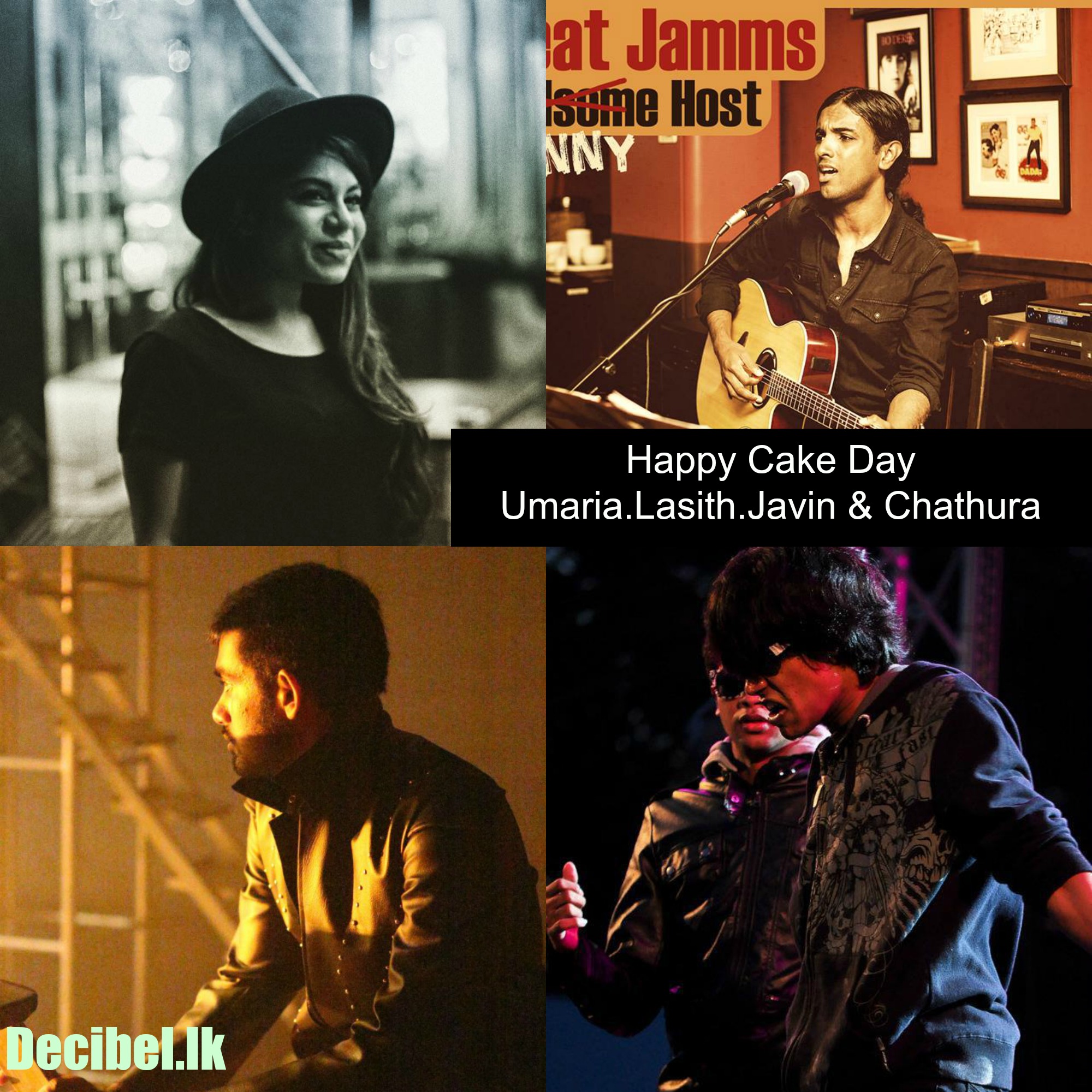 photo credits: Pavithra (Lasith), Vanessa Sridharan (Javin) & Kasun Rathnayake (Chathura) 
Released a few days ago, here's a pretty neat acoustic take of the single off Bathiya & Santhush's album : The White Edition of 'Obe Nisa'.
Its on this Saturday..but before that, there's something you need to read He hasnt uploaded the mix on mixcloud yet but in case you're interested here's episode 46 Underground Therapy
this trace/electro effort ain't bad, it ain't bad at all…check it out here