Happy Cake Day To Feb 6th & 7th Names
Awesome cake day greets to Dasa (producer), Suhail Chandrasekara (singer), Imaad Majeed (poet, rapper, singer/songwriter) & belated name day greets to Lakshan Edirisinghe (movieman) from us at team decibel.lk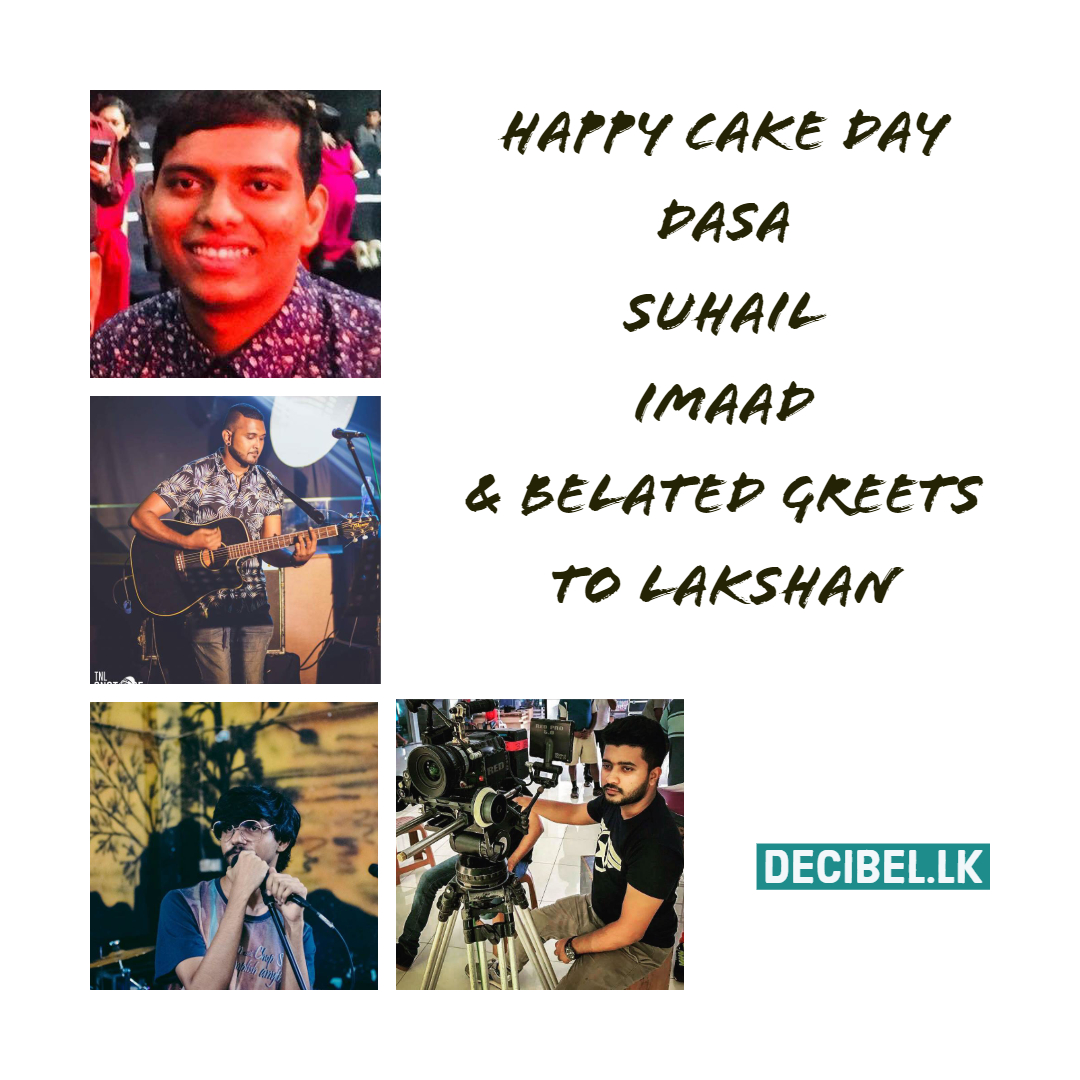 this is a pretty good mix for any day of the week, thanks for the goodness in podcasts Electro Mechanic!
Som Wardner and his band, My Vitroil are back with a new drop and its a cover of Depeche Mode's classic 'It's No Good'. Here's the official teaser.
And it's out! We think this is some proper honest singer/songwriter stuff the world needs…unlike his previous solo efforts, this single stands out as a happier n uptempo.