Happy Cake Day To Feb 12th Names
Awesome cake day to Asith Pussewela (Guitarist. ex Amadeus/White Living Grave/Hopeless Poet),Steffan Sansoni (Guitarist/Singer), Shamika Charm (elephant foot), Ryan Abrecea (One Of The Few Philliphino Supporters Of The Home Music Scene, Awesome Personality@ YES101), Durty Killa Amila (Sinhala Rapper/44 Kalliya), belated bday greets to Ken Lappen (singer/ex GarunDa), Sidath Samarasinghe (Founder Of Mercurial (Kandy) & Ancient Curse) & Lahiru C.De Silva (serpents athirst).
Have the best year ever from team decibel.lk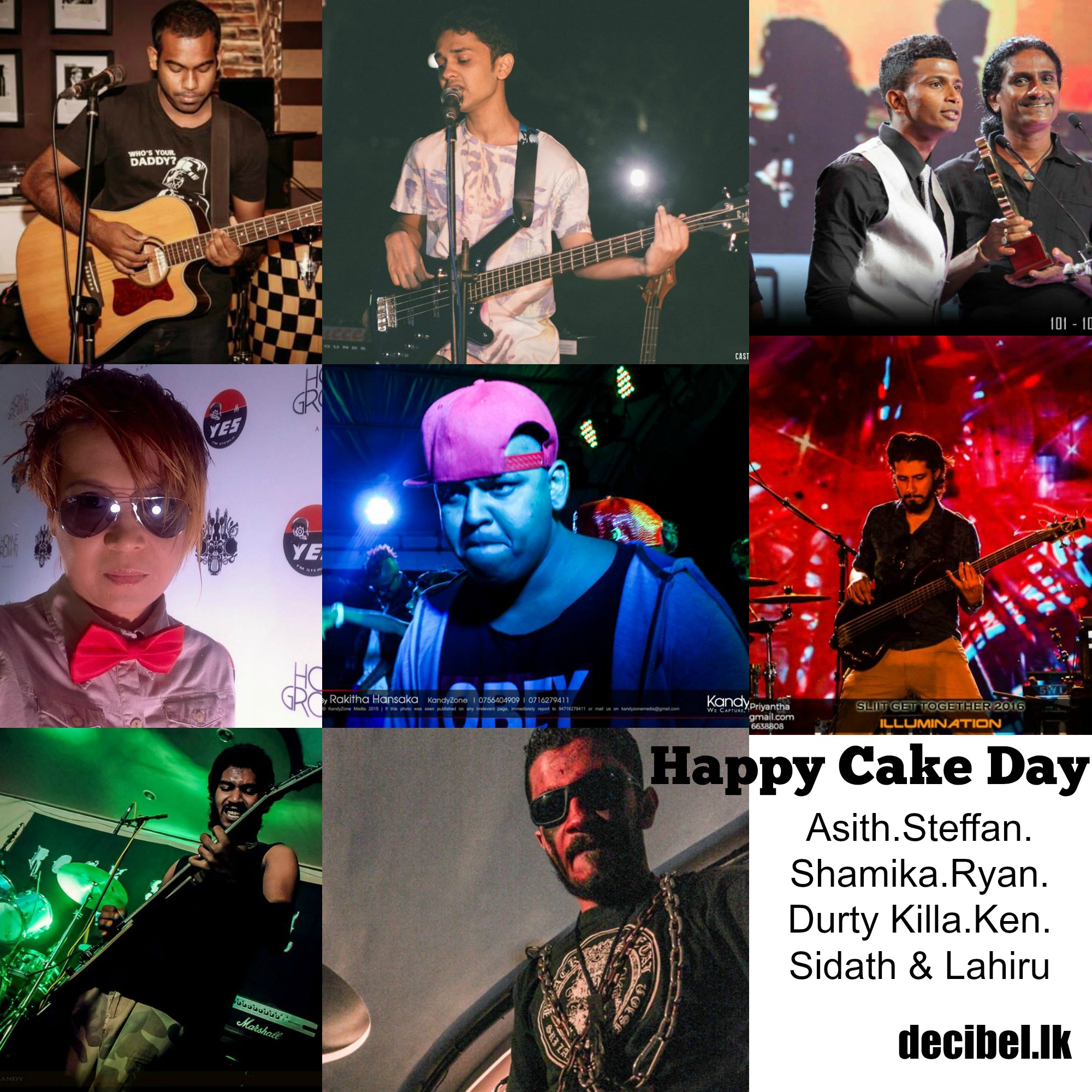 photo credits: Vital Lens (stefan), Aki Peiris Photography (shamika), Dhruva Suresh (lahiru), Rakitha Hansaka (durty killa), VIEW POINT Production (ken)
we are more than just a little late in posting this but it's here and its a mighty good mix by Electro Mechanic that features a few great tracks from
It's been a minute since Jayasri released new music and here's a pretty strong offering from the twins, a first for the year.
Our pick today is a classic from the metal scene and this something else when heard live *we miss hearing this live Fallen Grace: Preach Me Dark