Happy Cake Day To A Few November-ites
Nirodha Jayasinghe (ex Stigmata), Pabalu Wijegoonewardena (Thriloka) & Suran Jayathilake (Aural Discord)..have a great one boys!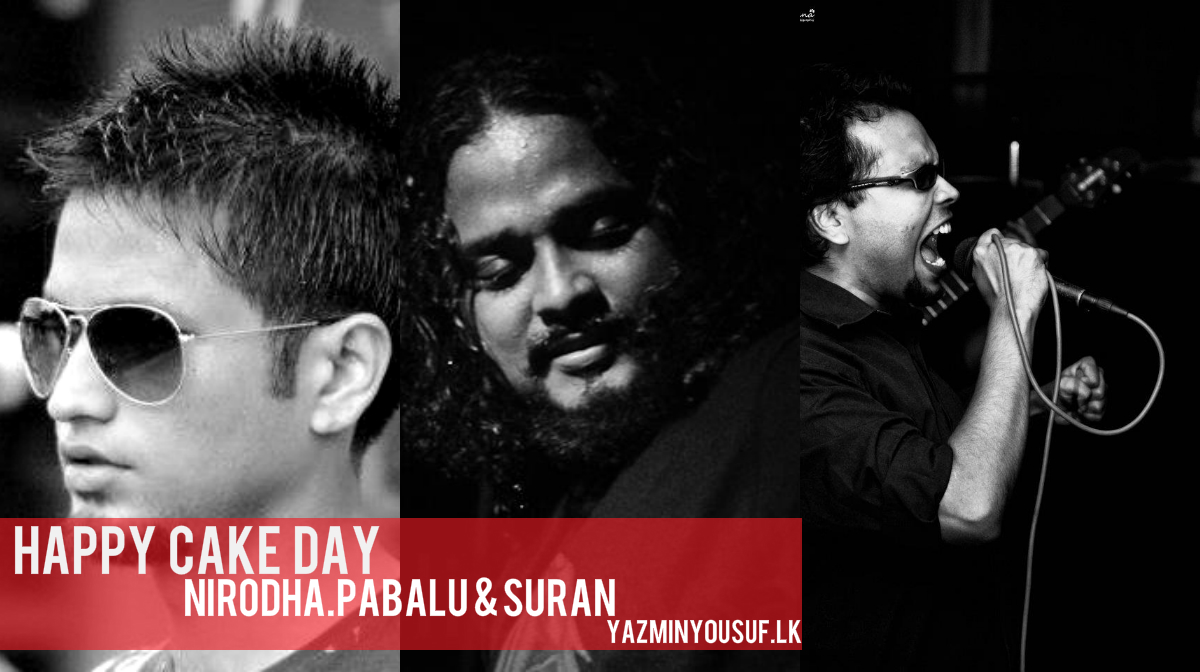 photo credits: Natalie Soysa (dear other photographer, we cannot figure out your name, get in touch with us as we'd like to credit you for your work).
And the number 1 single in Sri Lanka belongs to Dawn & Kalani for yet another week on top of the island's biggest home music countdown! The single is also
Change is always, good! Here's a single we think could help push a positive feel into a scene that has seen its share of drama during the last few years.
After a few months of absence, the producer is back and this time around he's put together a nice tech house/minimal mix for you, check it out here