Happy Cake Day To A Few November-ites
Nirodha Jayasinghe (ex Stigmata), Pabalu Wijegoonewardena (Thriloka) & Suran Jayathilake (Aural Discord)..have a great one boys!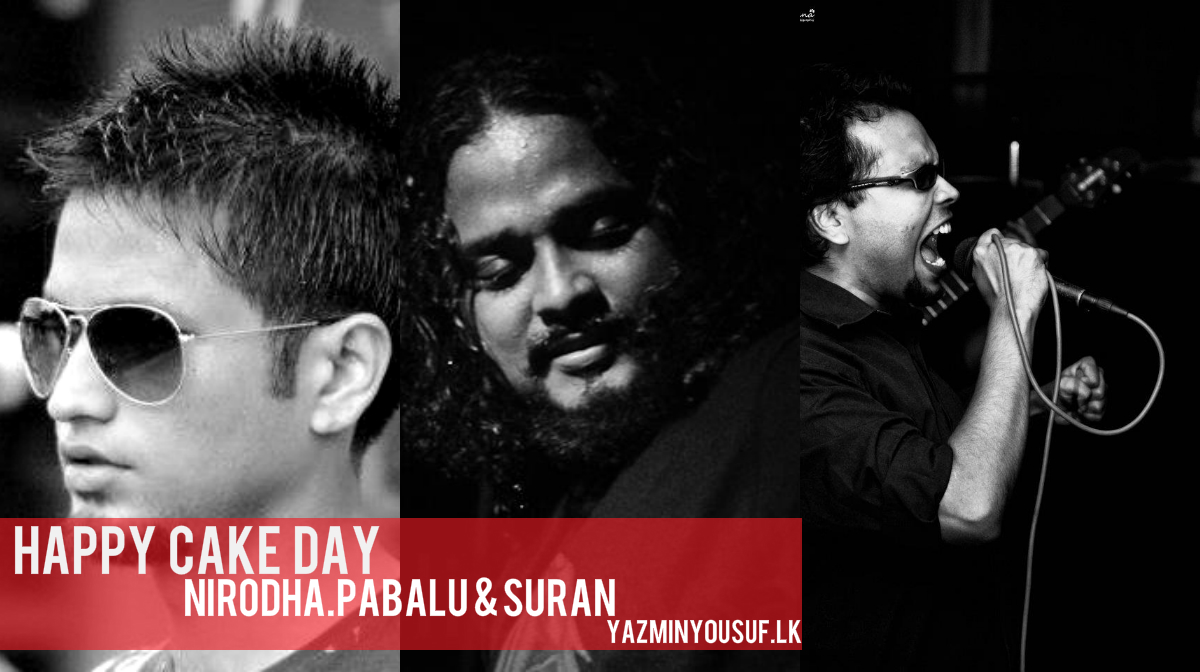 photo credits: Natalie Soysa (dear other photographer, we cannot figure out your name, get in touch with us as we'd like to credit you for your work).
While he is not too known for his Alternative/Experimental efforts, he is on our radar for reasons you will soon find out – his sonic artistry Get to know him
Basscooker is an experience and testament is this video. We will let you in on future dates these two are scheduled for, till then check this out!
Since its father's day everywhere, we decided to pick a band full of Rockstar Dads (Keerthi Fernando, Thilak Dias, Kumath Weerakone, Piyal Perera, John Rodrigo, Sarath Fernando, Dilantha Silva, Arith