Happy Cake Day To 3 More Awesome October-ians!
Happy Cake Day to 3 awesome artists from our home music scene: Ruwan Perera (Mutual), Naomi Wijemanne & Devshan Perera (Battery)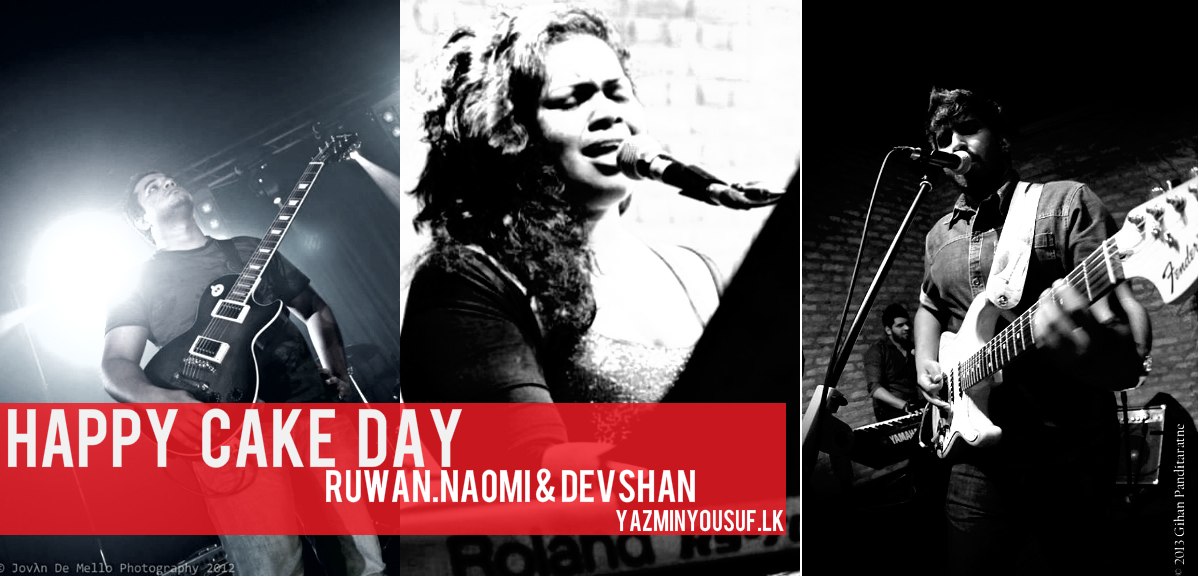 photo credits: Pavithra Jovan De Mello & Gihan Panditaratne
support an independent photographer by recommending their work
Its nice to see more tracks ending up on Spinnin Records Talent Pool, have you voted for Hibshi's "Acid" yet? Vote here & lets take that to Number 1!
a must listen to in-case you like being teased before you catch this DJ in action at an event in CMB like The Gathering (29thJune) http://official.fm/tracks/m6W8
this was a while back but remains one of those classic live sets which should be shared. Repost it and stuff you Yesfm Live session – March 22 2014 by