Guess Who's Track Got Supported By Gareth Emery?
So 2 weeks ago Chritstian Q & Shokstick put out prolly one of the best Game Of Thrones Theme bootlegs and got some massive support on it cuz let's face it, WHO AINT A FAN OF THAT SERIES?
Yesterday, this was on our newsfeed and we couldn't be more happier! Yes,, both you producers are approved the 7 old gods and the new 😉
Dunno what it sounds like? click this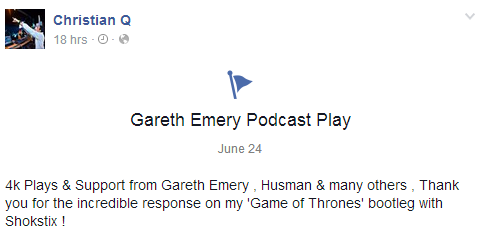 Check out the podcast here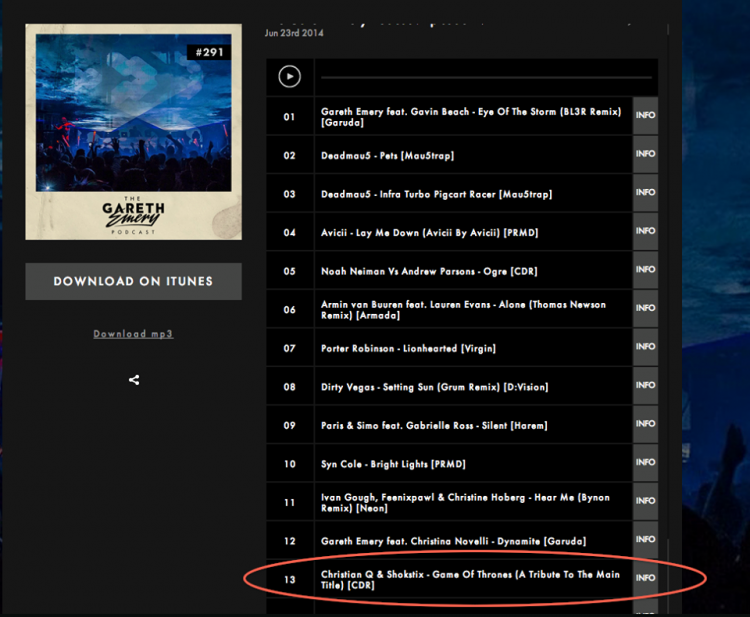 In an exclusive interview on The YES Home Grown Top 15, Ranidu's manager Wathsala revelaved that the single got its remix treatment by iClown and will be out around 6pm
Probably the worst thing after accidentally stepping on lego in our opinion. We wish he could put that link up so that at least a few people could be warned.