Guess Who's Track Got Supported By Gareth Emery?
So 2 weeks ago Chritstian Q & Shokstick put out prolly one of the best Game Of Thrones Theme bootlegs and got some massive support on it cuz let's face it, WHO AINT A FAN OF THAT SERIES?
Yesterday, this was on our newsfeed and we couldn't be more happier! Yes,, both you producers are approved the 7 old gods and the new 😉
Dunno what it sounds like? click this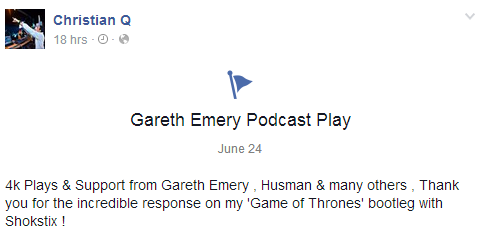 Check out the podcast here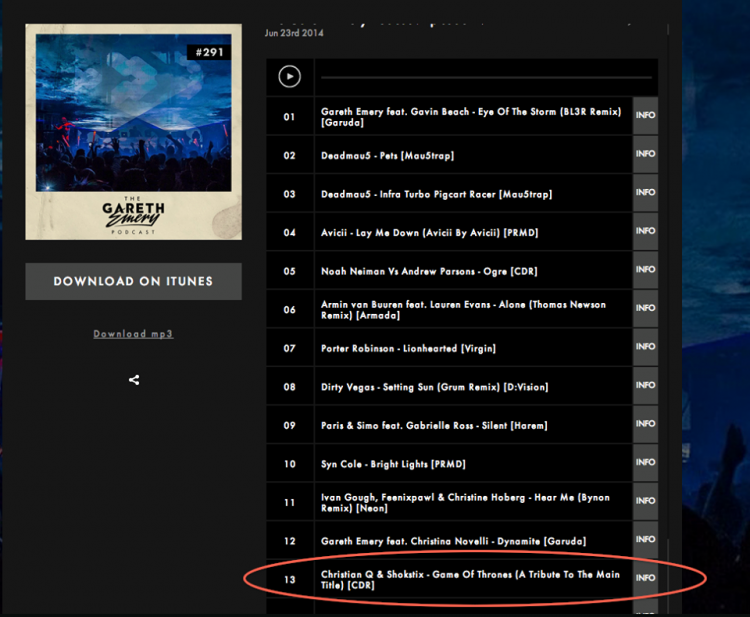 Now here is a parody you don't get to see everyday by a fresh name from the scene. While this is not their first attempt at a single, it sure
And we love this announcement right here! These two have amazing dynamics and in the past have put out some stellar singles including this one from a few years back.
and of you were thinking "All Of Me", well consider yourself smart..give yourself a pat on the back and check the video out. Not bad AJ, your voice has reached