Gotaimbara Kolama ගෝඨයිම්බර කෝලම Is Back!
And they will be having a special performance at The Colombo International Book Fair next month and here's all the info you need.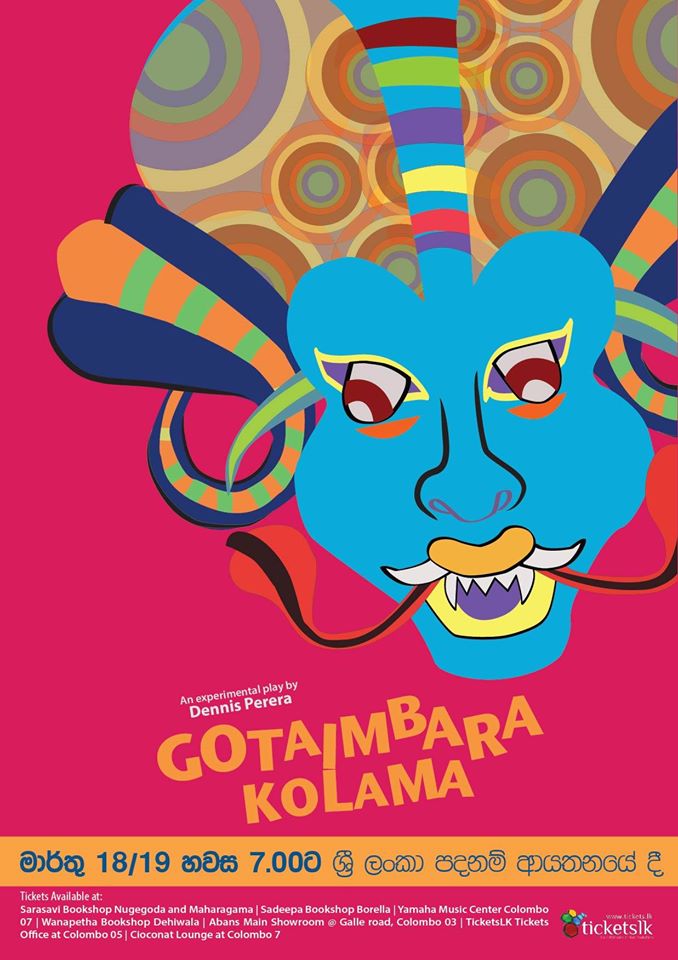 aka team yazminyousuf.lk not that this is gonna be a regular thing or who knows it just might knowing how random the 3 + 1 of us can truly get,
You might remember this singer from his collaba with rapper Stunnatng a few months ago, he's back with this interesting take of 'Munbe Vaa'. 
we swear the first time we heard the track, the thought hit our head..why wasn't this song done by a dude rather than a chick, Miley or not? While we