ELSZ Announces A Show In CMB
She's back in the island after quite a while and she's organizing a special show this Sunday. The show also features GaaPink, Bhoomi and Alok Vaid Menon.
Get emailing for your entry!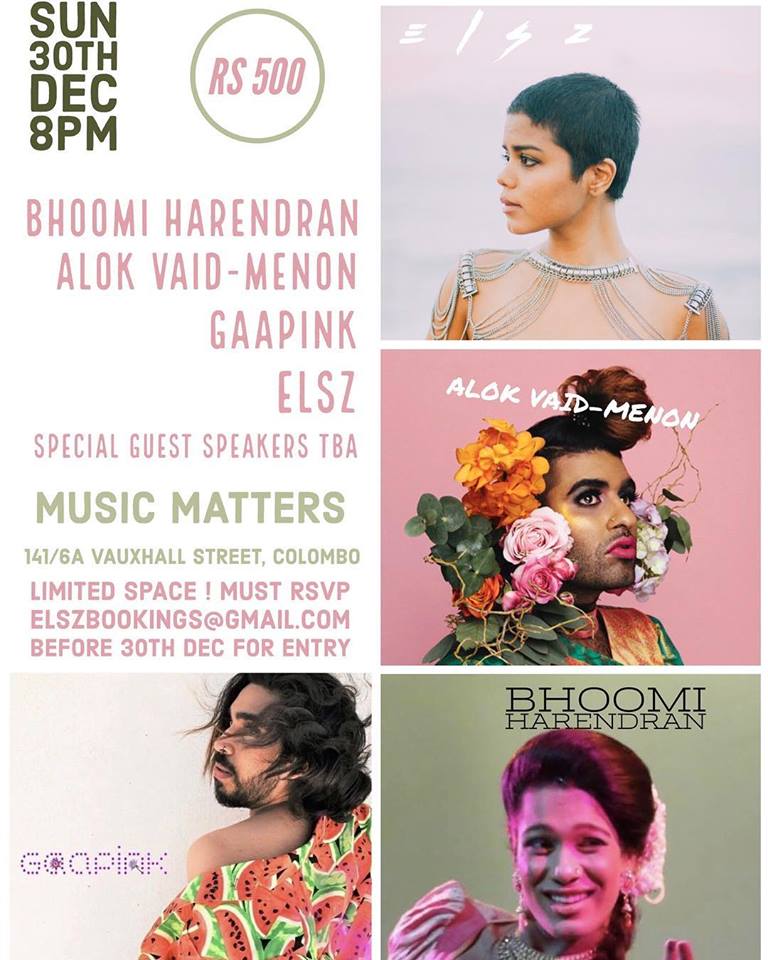 Here's a pretty interesting remix by producer & Dj Illipse from Y fm that dropped a few days ago.
Happy Cake Day to Thushara Kulatunga (vocalist.Sakwala Chakraya) & Shehan Rodrigo (drummer.ex R.A.G.E)..have the best year ever from us here at team yazminyousuf.lk photo credits: Yohan Siriwardena.(thushara) support an independent
We've always liked this combo as they are a two man recipe for really really good singles. Think of it this way – awesome producer/ sinhala music sampler guy meets