Dropwizz On GMSL (MTV Sports)
the producer/dj does spill quite a bit on his music and a lil more on his very first tv interview.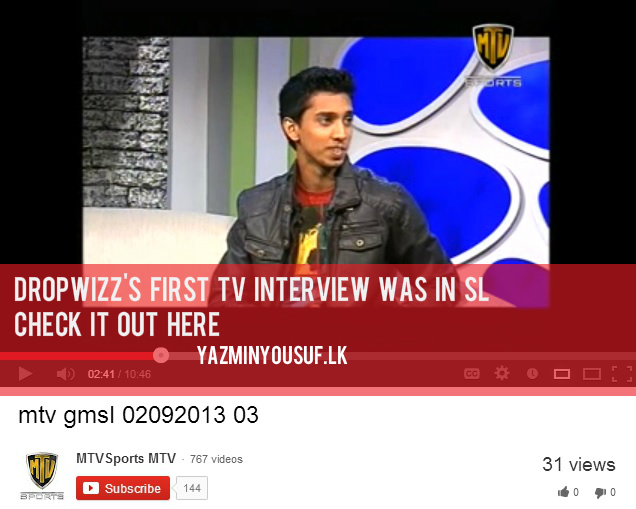 Part 1
Part 2
We love how this group complete makes this track their own with some pretty unique touches, not bad Niranjan & team!
Their first take of this was during the YES Home Grown Awards last November and since they had a pretty good response to it, the guys decided to do a
Ranura Perera is a fairly new name from the home music scene and here's his impressive mashup of Ranidu's best. See how you dig this Sri Lanka.