Dj Shiyam Speaks Out For The Best
we sincerely hope event organizers will take this into consideration but most importantly DJ's supporting Shiyam for wanting to bring in some standard into the scene. we applaud you man!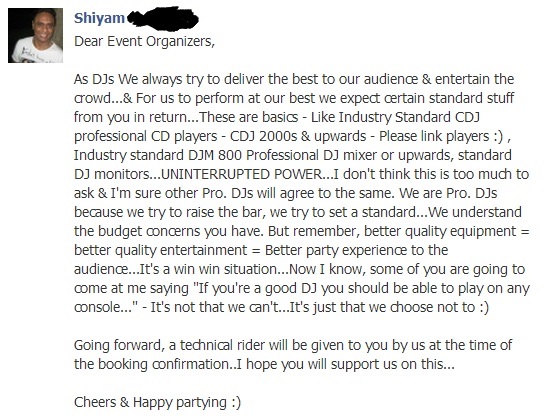 ll
Here's another set for the warm up-before-the-big-party-day…nice mix Glow Funk! Booka Booka Guest Mix by Glow Funk by Sounds Of Booka Booka on Mixcloud
Here's a fresh new single by a brand new name in the scene – Tharaka Dilhan featuring, one of the lesser known but awesome producers from LKA – Chamath Sangeeth.
This video is nothing short of sheer brilliance and we, just like the band feel that this might change the way Sinhala music is being perceived (limited to only a