DJ Production Workshop
28th of the month sees a very cool workshop happen by 3 names from the home music scene – DJ Mass (Djsenter), Subandrio (Global Mission,Sud Beat & Replug) &  Tareeq Musafer (Dj Academy) who will be touching on 3 very important & relevant topics for anyone wanting to take up the art serious – Digital Dj-ing, Vinyls & Turntables & Productions. 
Here's Ishan with more of what you need to know
We recommend to call & get your place fast as there is limited seating. Details on the flyer or click here for the event page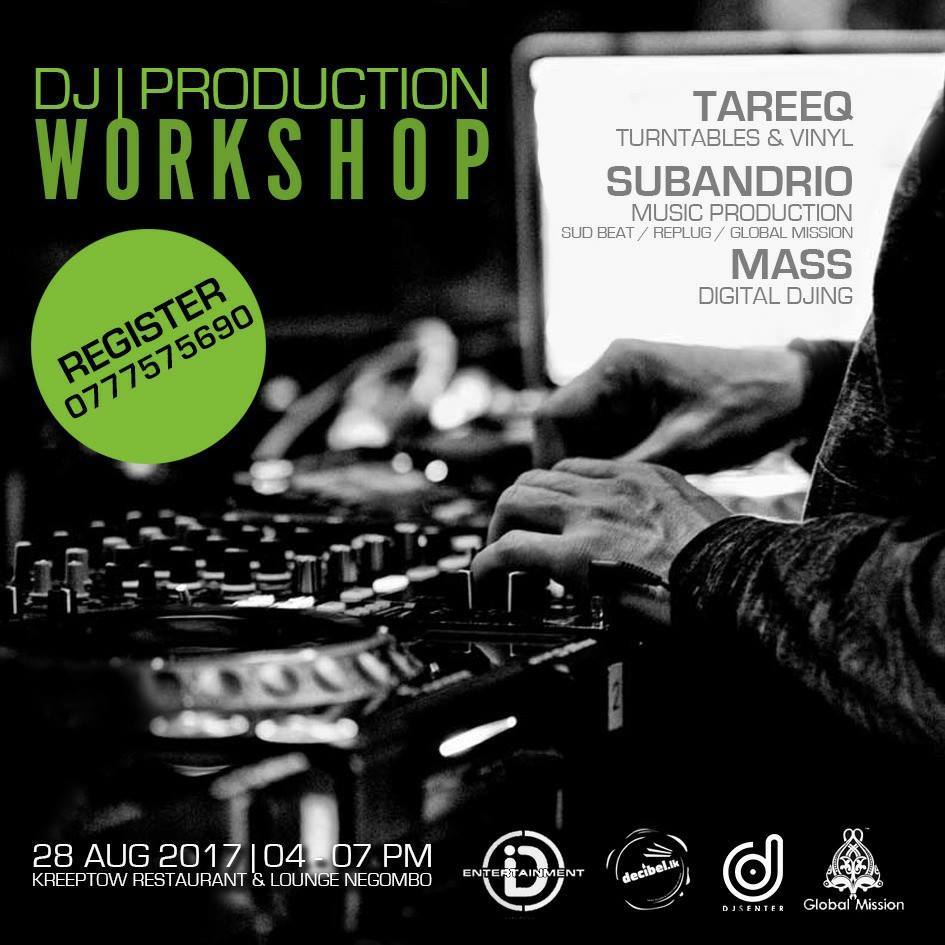 Punk is not a genre you'd come across in Lanka easily but when you do, you would definitely find The Fallen Kids high above that list. Their recent single that
Spirited Records since its inception has been about supporting the global and local psychedelic movement, has had events and now see's a third edition of the popular (underground) series :
Van Luup has a special sorta session for ya! tune into YES101 & 100.8, yesfmonline.com or listen via the yesfm.mbc app on the day.