Deyo, Janani & Neeq Dominate With Quick Sax
Its their 3rd time on top of Sri Lanka's Biggest Home Music Countdown with that monster collaba #QuickSax and what more can we say except that it is rightly so!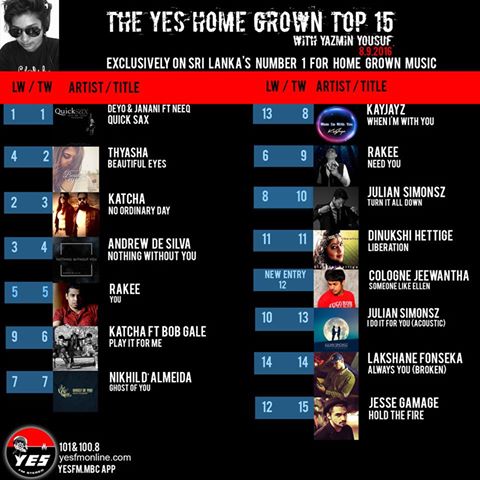 Here's the rest that broke on the show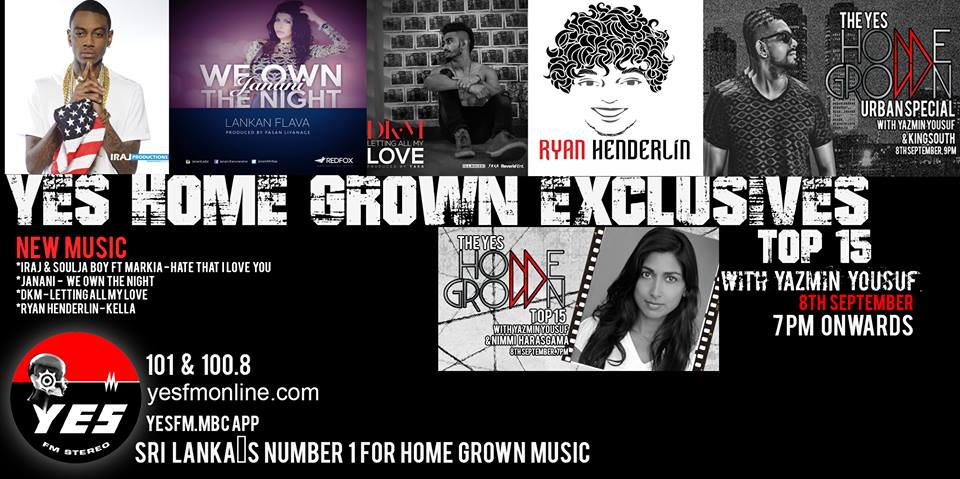 Its been a while since the audio was released and we think this is a pretty decent debut video for this CMB rocker who was once the voice for Breathspace,
Happy Cake Day to the legendary Aadhil Aziz (Wreck, The Brass Monkey Band. 10 Second Rule) & Shali Clement Fernando (singer/TNL Onstage 2011)  from us here at team yazminyousuf.lk.
Officially now THE biggest practice space for bands and artists! we're gonna be talking to Bernard (owner/guitarist of Circus Cult) on this soon. Click here for details