Delvin Hindle's Single 'Ride It' Is Number 1 For A Second Week
By the looks of it, he's struck countdown gold with his comeback single 'Ride It' only after a week of it hitting Sri Lanka's biggest home music countdown, the single shot to number 1 in its second week and it stays put this week too.
Here's the rest of the countdown in case you weren't tuned in to the show last night.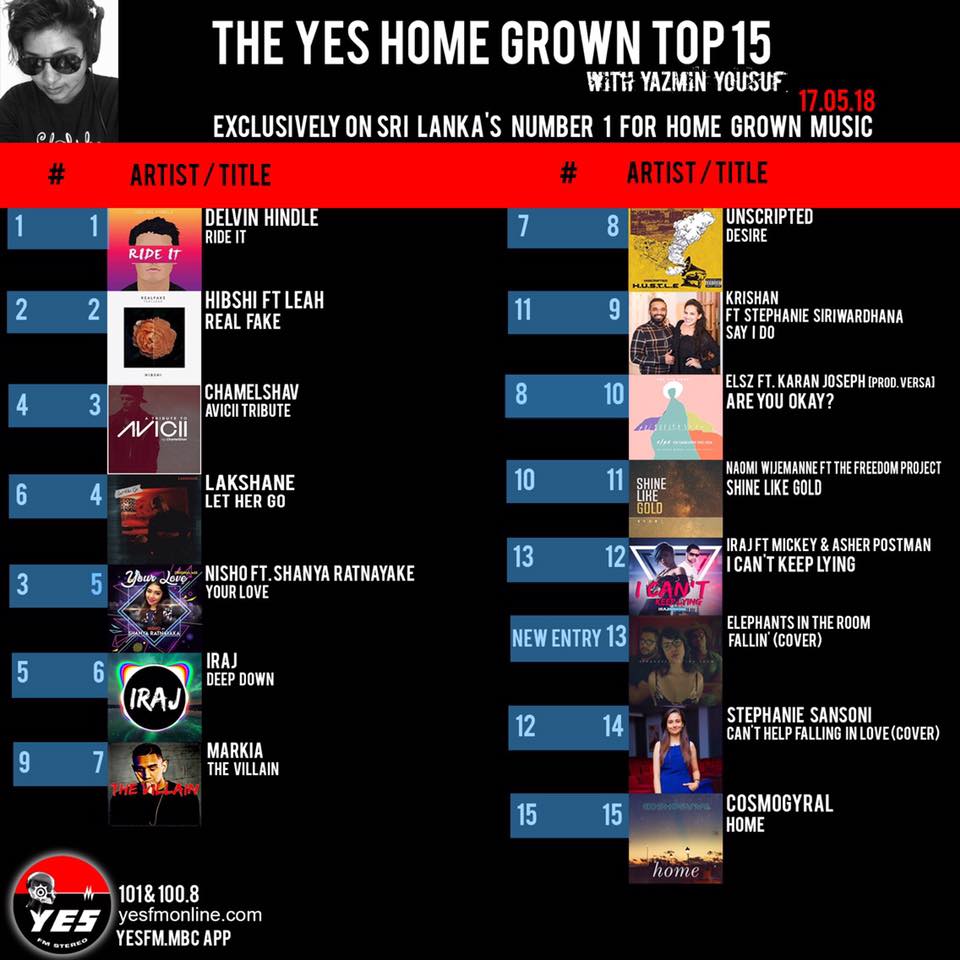 So whats the big deal about this cover? Its a one man effort..from recording to producing and if thats not impressive, he's the man behind putting the video together too!
this time around from another new name from the scene, Thilan Deveendra aka Master Maniac…we think this is kinda sorta badass! http://official.fm/tracks/Yi26
Because this single had to have a Bengali version too right? We have to admit, there's something undeniably great about Kona's contribution on this single..perhaps its the language? check this