Delvin Hindle's Single 'Ride It' Is Number 1 For A Second Week
By the looks of it, he's struck countdown gold with his comeback single 'Ride It' only after a week of it hitting Sri Lanka's biggest home music countdown, the single shot to number 1 in its second week and it stays put this week too.
Here's the rest of the countdown in case you weren't tuned in to the show last night.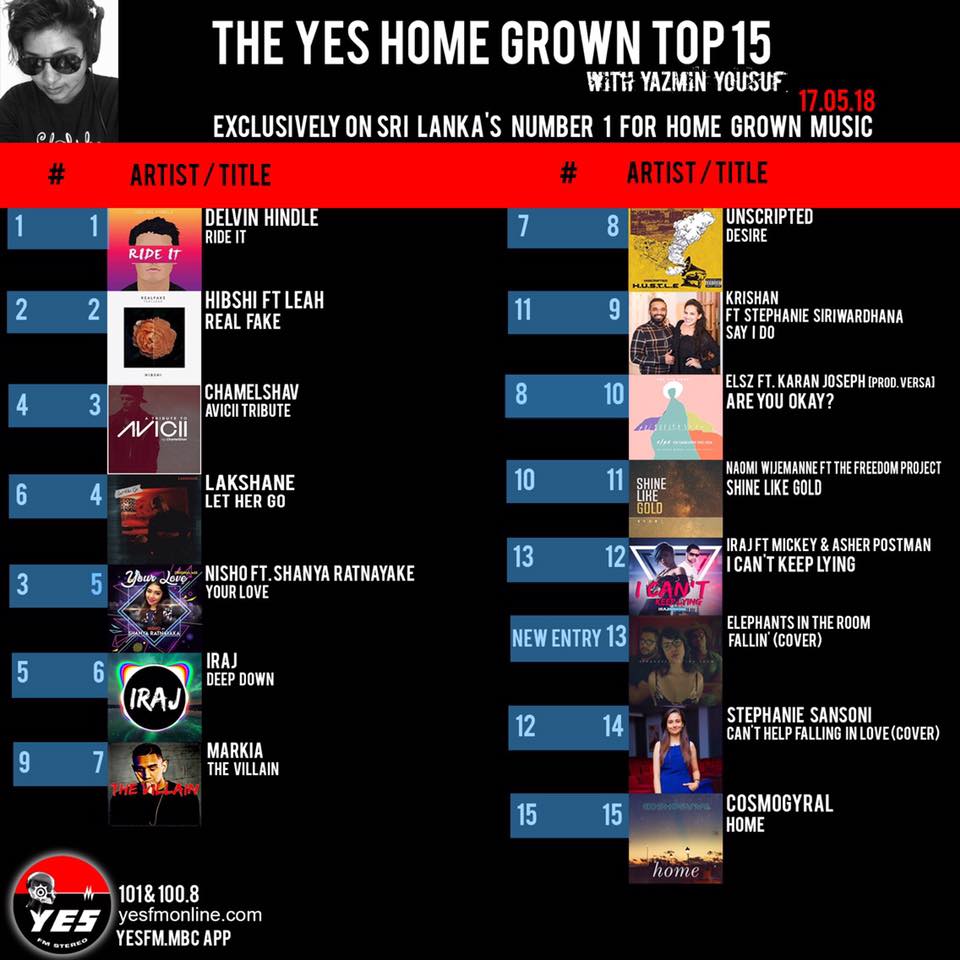 everyone knows him as one of the voices behind home's top rated Morning Show but little is he known for the role he plays in supporting the home music scene
Producer Atthri J has been around for a few years now and here's his latest offering 'Need Your Love' which was a Valentine's Day release.
This progressive, deep tech-ish Ep owns some very unique sounds, particularly , here's everything you need to know about this sonic masterpiece