Delvin Hindle's Single 'Ride It' Is Number 1 For A Second Week
By the looks of it, he's struck countdown gold with his comeback single 'Ride It' only after a week of it hitting Sri Lanka's biggest home music countdown, the single shot to number 1 in its second week and it stays put this week too.
Here's the rest of the countdown in case you weren't tuned in to the show last night.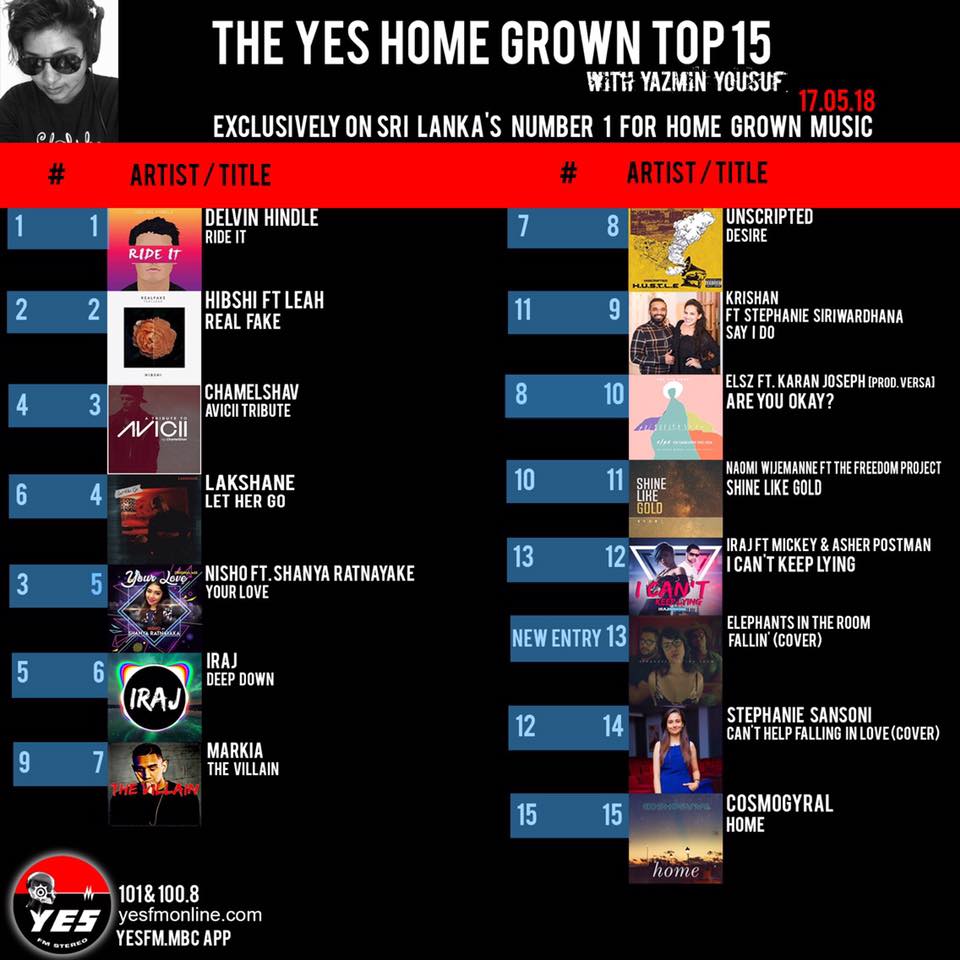 This is a very special work of sonic art..Why, you ask? It's recorded in 528hz which is supposed to be heart chakra specific* Spirited is probably the only group from
Andrew Siriwardena and Deshith have been known for their collaba 'Session' and while its been a minute, they are back with this which we think aint too bad.
and 2016, makes it year 4 for the Dj, producer and creator of Lanka's very own EDM genre – Bailatronic, to be playing at one of the world's biggest EDM