DeLon's Giving Away Skull Candy Headphones!
Generous him is giving away a pair! Interested? Just keep reading
I'm giving away a FREE pair of Skull Candy headphones!!
Subscribe here for a chance to win:http://bit.ly/delonyoutube 
I'll be picking a winner from one of my next 2,000 YouTube subscribers on 5/31/2013 so make sure to check back to see if you won! Good Luck!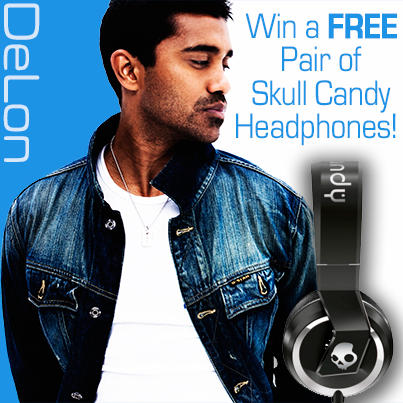 we recall teasing this single a while back and here's the full lenght with a lyric video too, see how you dig
After their stint at Sunburn Reloaded last weekend, the Dj & Producer duo are back with this drop through Mighty Records – 'Govinda'
Just when you thought this was going to be about all the new material you'd be listening to throughout this year….That awesome vocal powerhouse, dropped this announcement We will keep