Decibel Exclusive : Markia
Rapper & Producer Markia is back and his first drop of the year we reckon could be an anthems of sorts in the future. We had to catch up with the fella to find out about the track and more.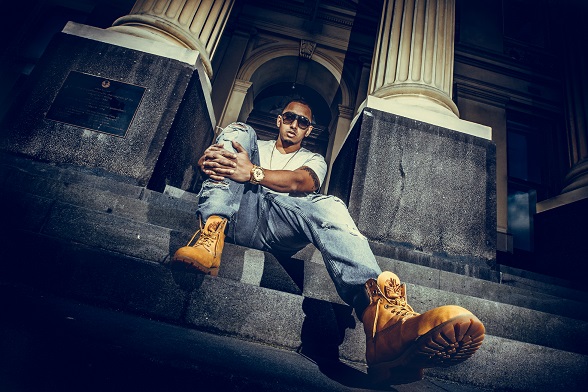 DecibelLk: About the single
Markia: A few years ago while attending the Cricket World Cup, I remember being surrounded with so many passionate Sri Lankan fans that expressed their support with loud papare music and chants.  For some reason, I felt I needed to record what I was hearing, so my phone came out and that's what you hear in the song.  I built the song around this sample, and decided to write a track dedicated to all the fanatical Sri Lankans across the globe.
DecibelLk: What have you been upto?
Markia: I took a short break before Christmas and New Years from my own music to focus on releases from my fellow Five One Entertainment artists T!NO and Vee & Josh, but am back at it for 2017.  Started the year with the monster track "Hate That I Love U" with Iraj and Soulja Boy, which has gained great momentum internationally.  Currently working on another major international collab to follow this one up, also looking to release some more videos real soon
DecibelLk: The meaning behind the word – Lionatic and do you hope you make it a thing?
Markia: A Lionatic is a fanatic Sri Lankan…someone who is proud of where they are from, regardless of where they are living in the world.  After this video…I'm sure it will be a thing!
DecibelLk: What can fans expect from u this year
Markia: I'm aiming to be more visible this year; more videos and more single releases.  Trying to tour as much as possible, as well as keep the production work flowing with a different range of artists.
Check out the official drop already!
Funeral in Heaven – Winds of Uva This classic from the metal scene was the first one to have its own partially animated video, it even went onto receiving well deserved
An incredible year in music to Infaas (singer/songwriter), Shey (singer-Soul Sounds/YES101 Morning Show Host) & Pranil Perera (guitarist) from us – team yazminyousuf.lk photo credits: Sajeev Photography (Infaas) &
Here's a pretty neat take of that BnS classic by singer /songwriter & producer Jayanga and his buddy Anaz.