Dananja Aloysius Releases New Album & Announces A Temporary Departure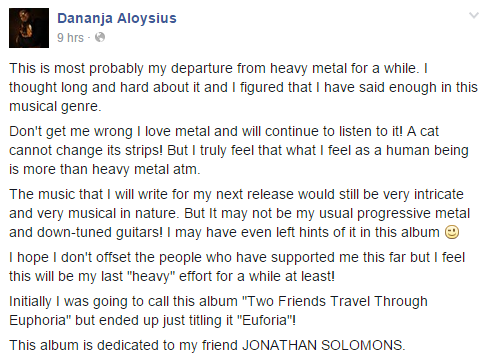 While we are gonna miss him coming out with new music, we think its a break that he deserves after producing quite a bit during the last few years. Check out this 11 track album.
Light, fun, tropical and heavy on the lyrics -that's how we find this single to be by producer & rapper Chinthy who features fresher – Eranga on this.
The video to 'Big Love' by Tasmania & Lanka's Sheyana & her band is here and we think this is some great Rock N Roll! Await for the big surprise
By the looks of it, its the Sinhala take of this single that will be getting a video and to date we think this is one the biggest collaborations of