Congratz To KayJayz On Week 2
And the number 1 single in Sri Lanka belongs to Dawn & Kalani for yet another week on top of the island's biggest home music countdown! The single is also up on itunes in case you'd want to purchase it.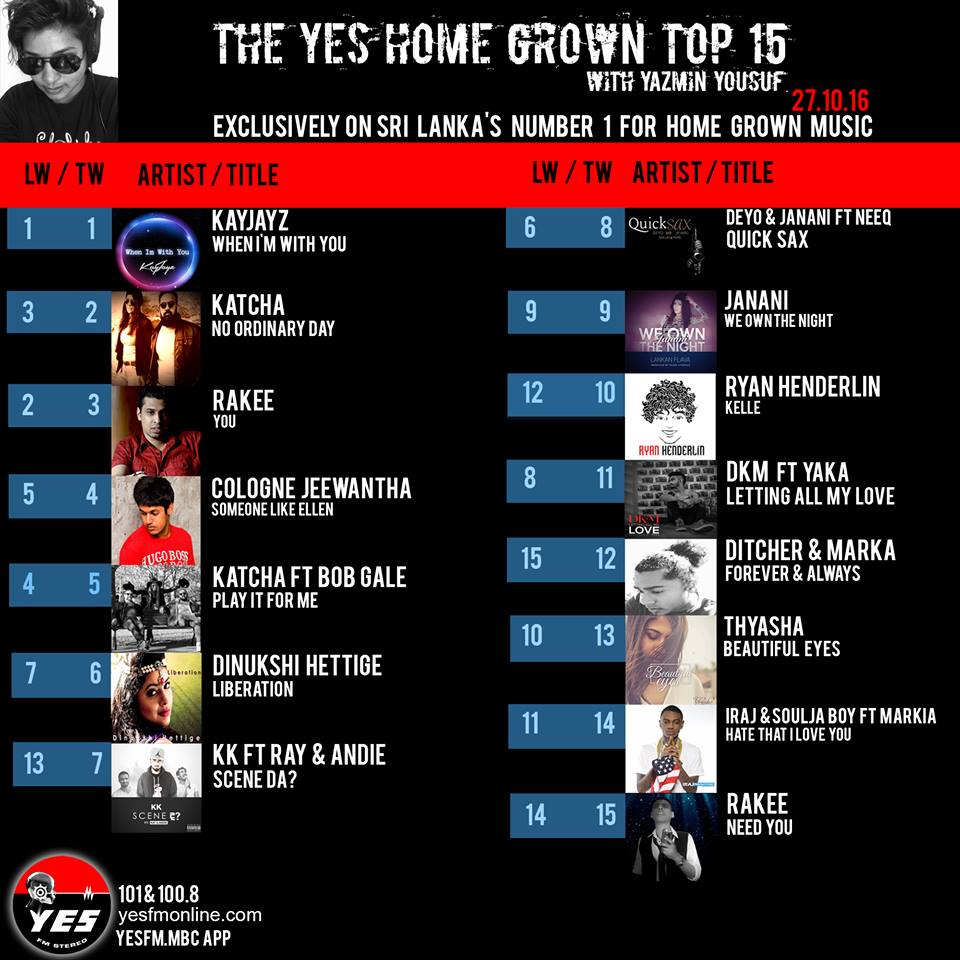 Missed out on the show? Here's the madness that went down on Thursday with the cool fellas of Open Brain/Stageless Arts.
Looks like this superstar producer aint gonna give up on producing tracks for the English music scene anytime soon! Feb this year saw him release a collaborative effort with Janani
The final metal gig of 2014 is when this cover was performed and was this something else to see too! It was good to see Dhyresh of Raven Sung on
Sinhala Rapper Big Harsha is back after a hiatus and July this year saw the release of his newest single "Diske Disska' and we caught up with him for a