Congratz To Deyo, Janani & Neeq On Yet Another Week At #1!
Its a collective of 5 weeks on that top spot for Sri Lanka's favorite producer, rapper & singer with their monster collaba 'Quick Sax'. The countdown also saw history being made as Illnoize became the first rap/hip hop label from the island to see 2 new releases break into the countdown at the same time – DKM's 'Letting All My Love' (ft Yaka) & 'Hate That I Love You' by Iraj & Soulja Boy Ft Markia.
missed out on the countdown? check out the podcast already.
Here's what else happened on the show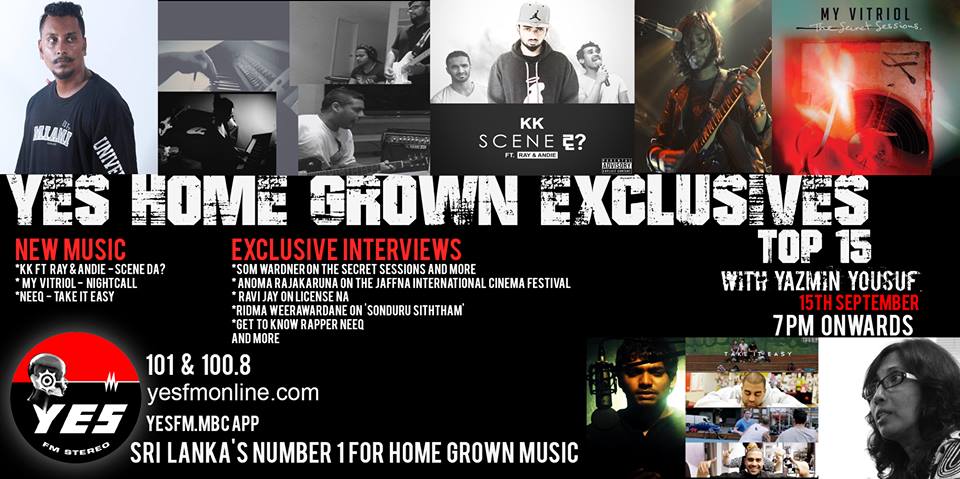 Happy Cake Day to Gihan aka GospelKrayz (rapper), Fill – T (rapper), Mahesh Aponsu (Drummer/Wagon Park) & Kasun Karunathilaka (Bassist & vocalist -KK Project/Dj) from us here at team yazminyousuf.lk
John Rajitha & Vidura Seneviratne sure know how to do a good mashup and this is an interesting one with Ranidu's single "Nona Noyana Handawe"& that 3 Doors Down classic "Here Without
This single which was released a few hours ago has been gaining quite a bit of positive reviews from people who dig the genre, whats your take?