Congratz To Deyo, Janani & Neeq On Yet Another Week At #1!
Its a collective of 5 weeks on that top spot for Sri Lanka's favorite producer, rapper & singer with their monster collaba 'Quick Sax'. The countdown also saw history being made as Illnoize became the first rap/hip hop label from the island to see 2 new releases break into the countdown at the same time – DKM's 'Letting All My Love' (ft Yaka) & 'Hate That I Love You' by Iraj & Soulja Boy Ft Markia.
missed out on the countdown? check out the podcast already.
Here's what else happened on the show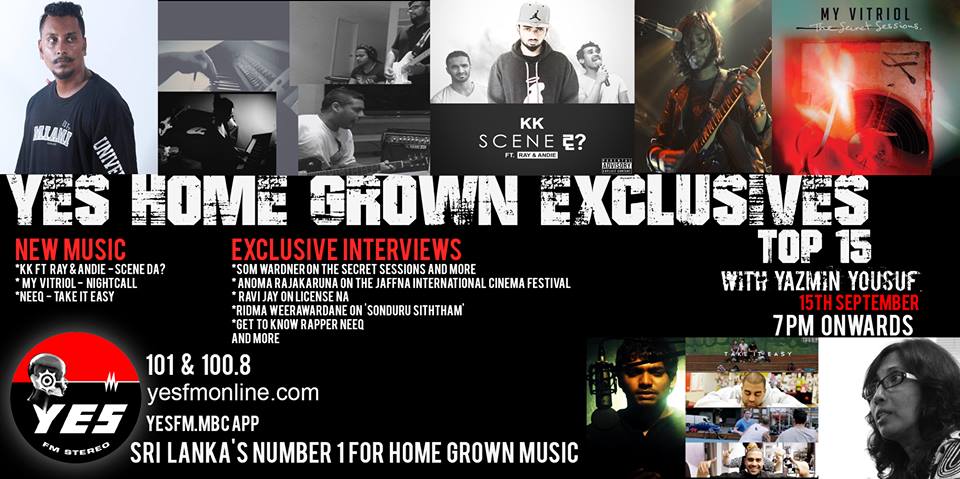 this is not a release off the upcoming album but rather just a one off for you to get all pumped up for the next according to Producer Sasith Gamage.
This is such a big remix, its almost like Ranidu is the Bally Sagoo of our time in a way =) Get the free DL already!
2018 has been a pretty decent year for indie movies here in the island and 'Pavements' is one of those must see releases before the year clocks out. Why? It's