Common Unknown – FreeFall
The Lankan internet saw the return of Abby (formerly known as Young Abby), this time around with another creative mind. Get to know the all new duo 'Common Unknown' already!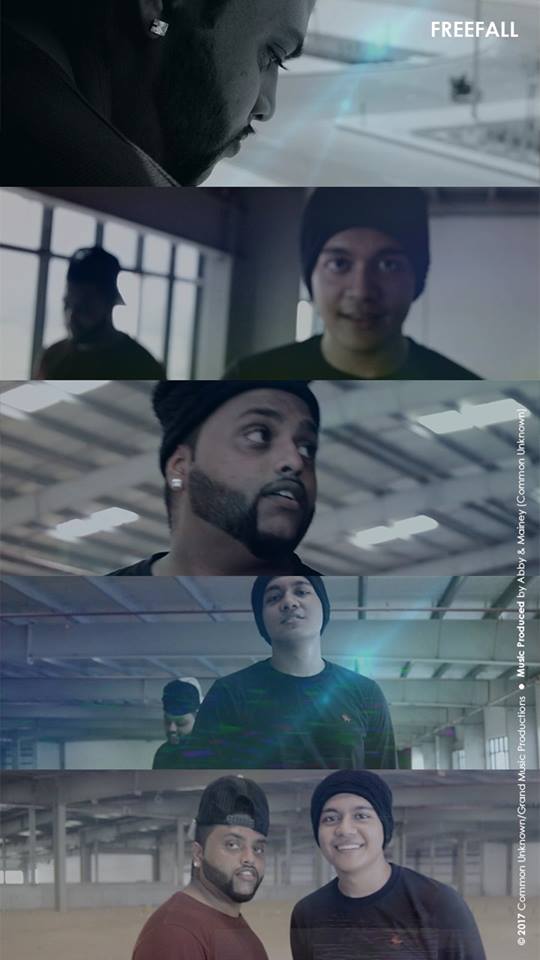 DecibelLk: Tell us about your new group and what we fresh fans can expect from your end?
Abby : We are Common Unknown, a group of 2 talented individuals and best mates, myself (24) & Mainey (18). Our group formed recently and is aiming for global stardom. We make all sorts of music but predominantly Rnb & Hip Hop. We feel that we both could bring a lot more to the table and hopefully win over the 21st century music minds of the masses.
Currently we have commenced working on our first studio album and our debut single dropped on the 12th this month, titled 'Freefall'. This single is a dedication to Drug addicts struggling to give up on Narcotics. The upcoming track "Menace In Your Mind" is in the making and details will be announced soon.
The initial aim of Common Unknown is to make an impact in the music world and to showcase our versatility not only in music production but, also creativity in video direction/production, song writing, composing, independent management, merchandising etc, cuz we do everything ourselves.
You'll see Common Unknown hitting the billboard charts and making many hits in the near future.
DecibelLk: About the name?
Abby: "We had two things in common – the struggles & the music we made. The silence became a portrayal of us being unknown hence, We are Common Unknown" – Abby & Mainey.
Check out the video that's been making its rounds like wildfire.
Happy belated cake day and cake day to Ravi Perera aka Electro Mechanic (Dj), Milinda Batuvanthudave (Guitarist.Wagon Park), Geenath Mendis (Guitarist.Majesty), ) & Roshani Kumarasinghe (vocalist.Vocal Enigma) & Dj Diru aka Dilhan Ruwandika Rajapaksha (Producer
Orry Jackson, Shavindrie Perera (worked with The Sherifs) & Kasun Pinto (Siblings Of Hatred) , have the best one ever you three!
To Pavithra De Mello (awesome camera man), Jeromy Jayathilake (radio personality/comedian), Brian Paiva (radio personality) happy awesome cake day filled with more munchies than you can ever want and to