Bachi Susan Has A New Track Comin Out
And we love this announcement right here!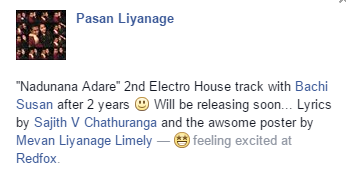 These two have amazing dynamics and in the past have put out some stellar singles including this one from a few years back. We decided to post the remix version cuz everyone's heard the original.
more awesome December people that will ditch the old and get in with the new (cup cakes instead of cake cuz why not?) Have the best one ever Krish (Frozior)
We like after movies, who doesnt..you might even find yourself here 😛 Phase909 Booka Booka – All Star Post by BOOKA BOOKA.
He's one of the few Malay artists from home making music and here's all you need to know about his upcoming single. Who are the Indian artists you ask? Its