Asela Perera Covers Sara Bareilles
and flipping fantastic it is! we don't think any other male artist could add so much of emotional depth as Ace..worth a checking out+download!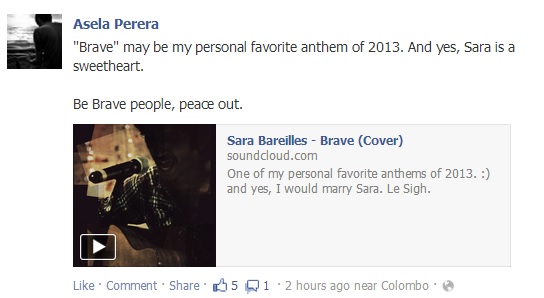 Hope you have the best year ahead Sithija Dilshan (Drummer Nevi'im & Nemesis) photo credits: Malinda Rathnayake support an independent photographer by recommending their work
Anthemic and a definite festival play, this festival trap reworking of Martin Garrix's Proxy is a killer and we wouldn't be surprised if this makes it way around a few
Costa is back with his long term collaborator – Tom Alfons, together with Walt Miguel & DJ Stards and yes, this one is for the books.