Antoinette Wheelan & Nisho Fernando Have A First
Number 1 on the YES Home Grown Top 15 with "Music In My Soul", Soulful vocals and deep house can never go wrong which means its doing pretty well on their soundcloud too. Get the download cuz you know this single is too good!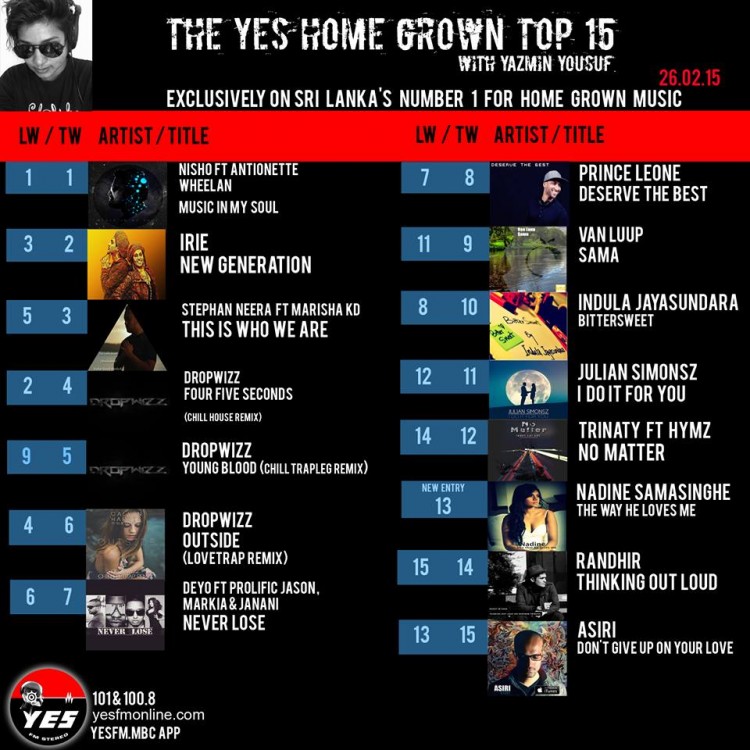 This is a pretty good effort by team Perera…its very different music from what we are used to posting on the blog and it's what we like to call "one of those
YES Megastar happened sometime in the early 2000's and there was a name that emerged as a winner from that competition. Though he hasnt released much in the years that
Here's another fun podcast from the series that's always remained high energy and weekend perfect!