Antoinette Wheelan & Nisho Fernando Have A First
Number 1 on the YES Home Grown Top 15 with "Music In My Soul", Soulful vocals and deep house can never go wrong which means its doing pretty well on their soundcloud too. Get the download cuz you know this single is too good!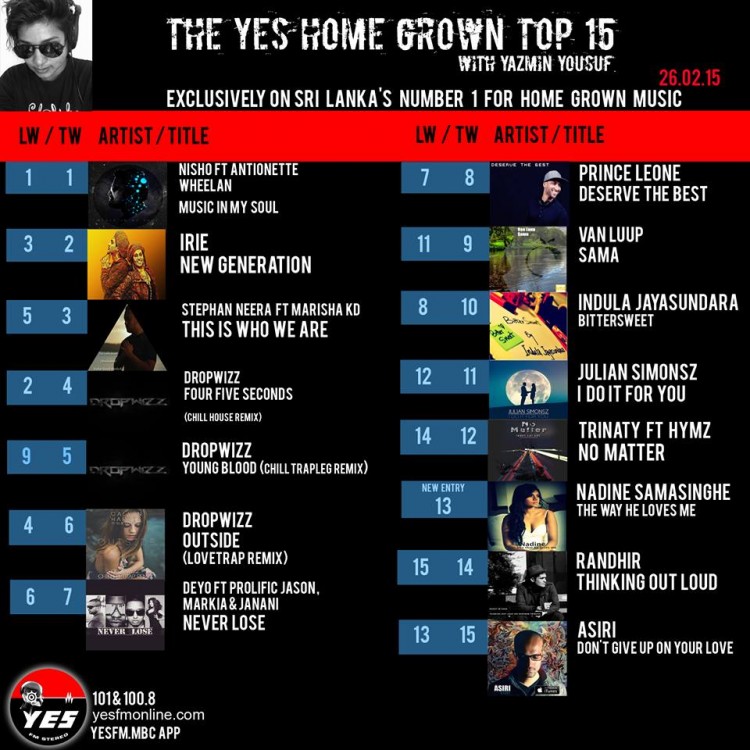 this should be a very interesting remix of Ben Rector's emotional masterpiece "Need You Tonight" from the same guys who gave "Clarity" a pretty good reworking.we will keep you posted
And here's yet another offering from Italy based Lankan rapper Kao$ which got release yesterday. See how you dig this.
We think this is one of those singles that'll grab you by the hair and make you go woah! Rapper J-NiL is back in scene after a while and we