Antoinette Wheelan & Nisho Fernando Have A First
Number 1 on the YES Home Grown Top 15 with "Music In My Soul", Soulful vocals and deep house can never go wrong which means its doing pretty well on their soundcloud too. Get the download cuz you know this single is too good!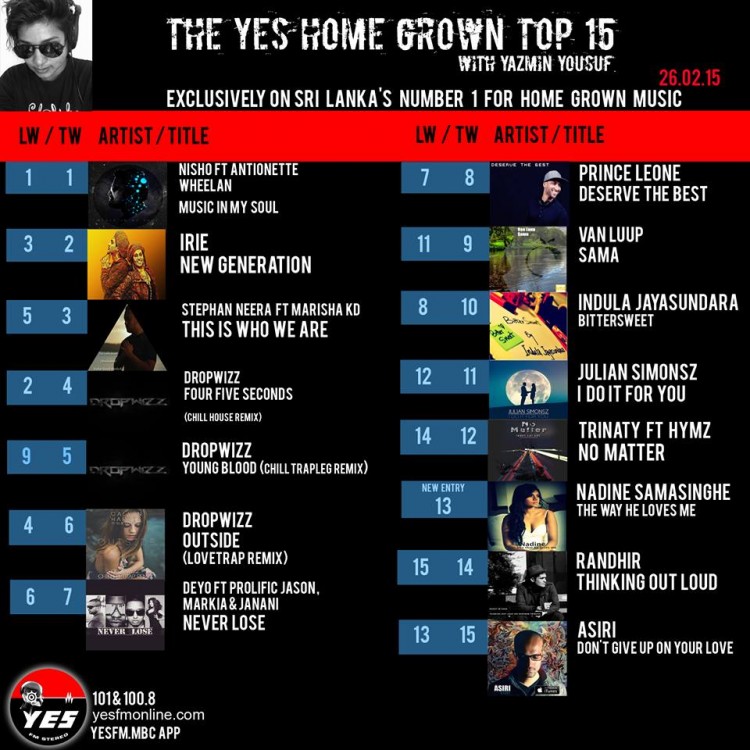 Last years Pettah Interchange was off the hook and this year by the looks of it stands to be another grand offering from The Border Movement in collaboration with The Goethe-Institut.
If Asela Perera were a bottle of wine, we'd let him stay in a very special place in our house, forever. Reasons? If you haven't gotten why, we'd suggest a
Colombo saw this powerhouse duo on stage, while the rest of the world watched them on Shakthi Tv's live broadcast ..this is only that 40% of what went down and