Andrew De Silva – Nothing Without You
This brand new drop sure makes for some awesome listening material and it's full of that soul only Andrew possesses and the lyrics..The LYRICS!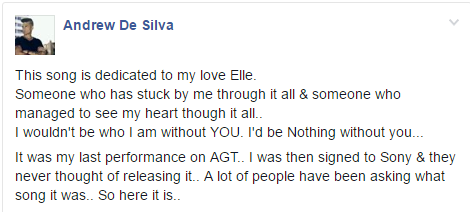 Aussie based Lankan Yohani De Silva is back with another stellar cover with a little help from the very cool Pettah Effect team.
Just in time for the big match season comes this pretty unique single by producers Dasa & Ambroz, a theme of sorts Sri Lanka. Very Bailatronic, dont you think?
frankly, we're loving this new progression of edm at home and only hope that Sinhala radio stations pick up on this new trend and quit with the excessive "mal +