Andrew De Silva Announces New Single
and according to him, it all drops sometime next week!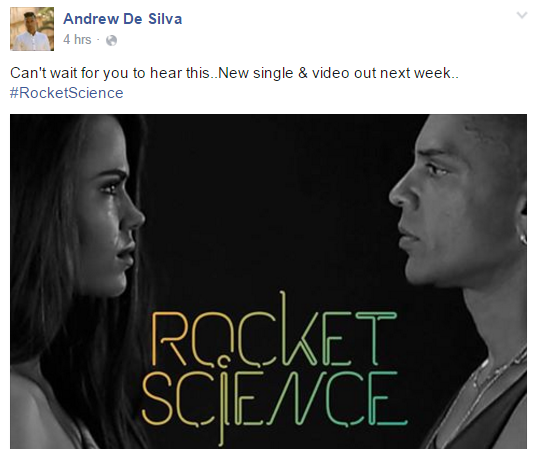 And then there's that micro sneak peek

Looks like they might be the loudest ones in one of the most quietest cities in SL, Kandy….Have a great one Ashwin Jayalath (Adagio Chorale) & Geeth Prasanna (1st YES
It's a rare thing to hear a remix come out from his camp let alone a release of one, probably one of his best too! See how you dig it.
Crazy.high energy stuff from 2 very awesome producers…if you dig, take advantage of the free dl