Andrew De Silva Announces New Single
and according to him, it all drops sometime next week!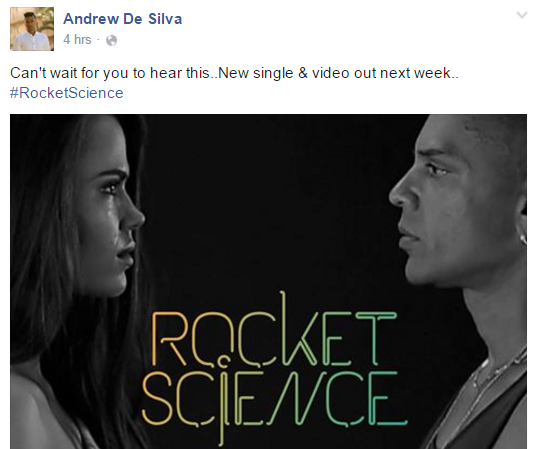 And then there's that micro sneak peek

So apparently, this is the official T20 theme song and it's not bad, neither is it very good. Featuring Kaizer Kaiz, Neo, Shermaine Willis, Pasan Liyanage, Tehani & Imara, this single plays it
of course this does not include the live vocals from Christina or Hani but nevertheless it makes a pretty good listen (a must listen to if your morning has been
We've known this Dj & Producer to take on some pretty different genres in the recent past (Pillow Talk Ep)and this single comes to us as no surprise!