Andrew De Silva Announces New Single
and according to him, it all drops sometime next week!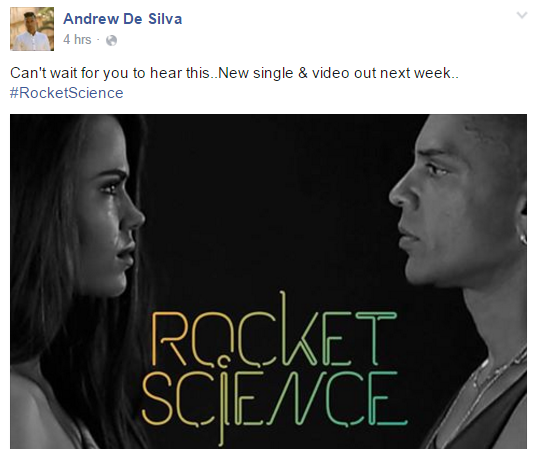 And then there's that micro sneak peek

This is their second effort out and the first video too for the duo that is John Rajitha & Gayan. We think there's quite a bit of heart that even Sam
This France based Lankan sure knows how to nail an RnB track, this is his latest featuring Marisha D..see how you dig it.
We love this initiative by the girls for fans & friends of the group to join them in keeping ft with what we're assuming could be a mean combo of