Alia Sharrief – Maula Ya (Official Music Video)
This is what the new world of Hip Hop & rap is made of!Here's all you need to know about this stellar release that dropped a few hours ago.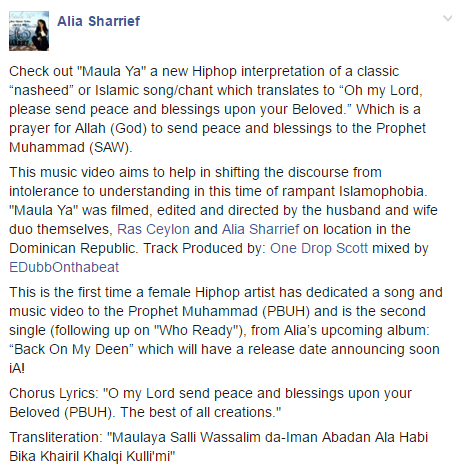 and he did it again for 3 weeks! here's that number 1 song in case you couldn't check it out.
While there's a bit more work to put into this track, we think it sounds like something you'd hear on a movie score, hence its up here..check it out already.
Everyone in the scene knows a good gig when they see/know an announcement and this night was nothing short of a success for team Stryder 7 and the bands that