Alia Sharrief – Maula Ya (Official Music Video)
This is what the new world of Hip Hop & rap is made of!Here's all you need to know about this stellar release that dropped a few hours ago.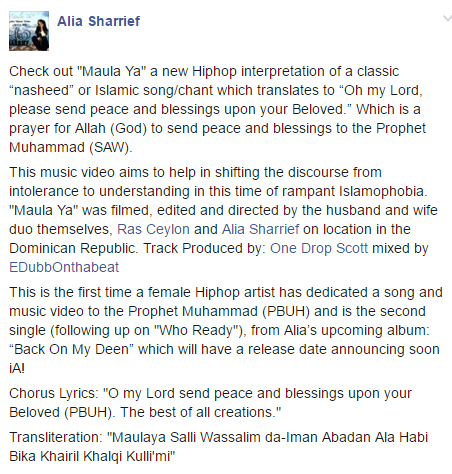 Here's wishing two awesome names from the home music scene the best year ahead! Imaad Majeed (singer/songwriter/poet/rapper) & Shane Saliheen (Programmes Manager YES101, Senior Producer & Host of Weekend Mixtaps) – team
And it's  out! This release from what we know happens to be only a taster of their upcoming album and what a first sliver this is.
The first single from producer & dj Dropwizz has landed and we think this makes for a pretty awesome trap single!Did we tell you that it's up for free DL