Alia Sharrief – Maula Ya (Official Music Video)
This is what the new world of Hip Hop & rap is made of!Here's all you need to know about this stellar release that dropped a few hours ago.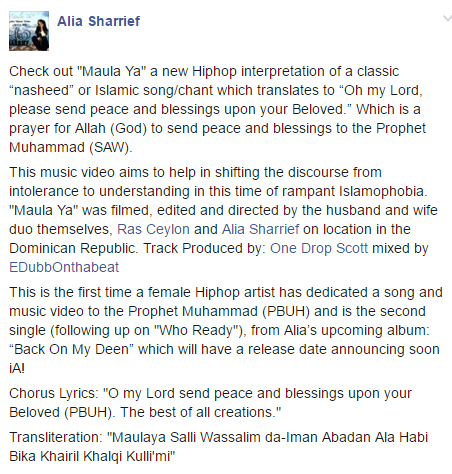 and aint it something for this 20 something singer & songwriter from CMB…havent chcked out the video yet? Here's new music that broke on the show Countdown time
Released thru Paradoxium Records, Producer Fatal's latest release sure cuts it as cool and if you dig the single, get that free download. 
this is just too epic to say no to, you need to check this out. now this is some serious skill showing off!