Akram Spends Week 2 On Top The YES Home Grown Top 15
It's week 2 for singer & songwriter Akram on top Sri Lanka's biggest home music countdown – The YES Home Grown Top 15 with his 3rd single 'Drop In The Ocean'. Not familiar with his single? Get listening already and dont forget to share.
Here's the countdown at a glance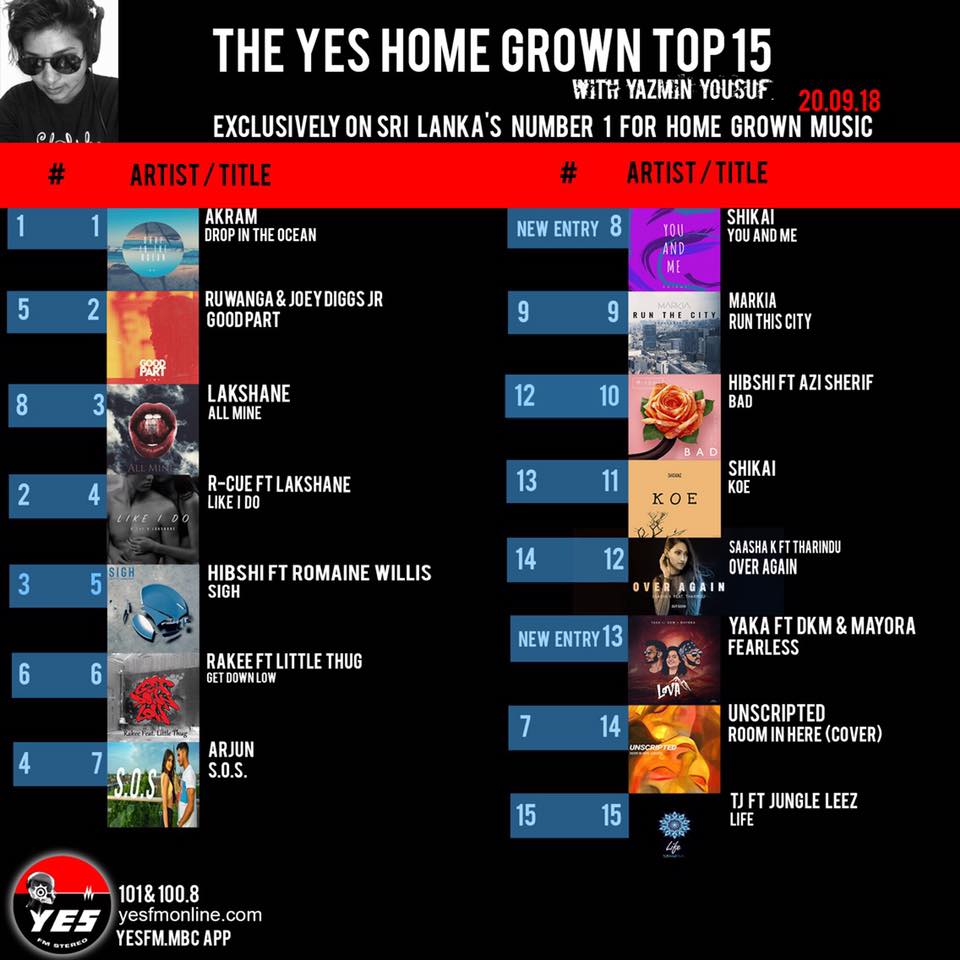 Held at the very cool new venue for gigs, One O Six..this gig was nothing short of the good stuff, one last time before Christmas. Starting off the show was
today is the last day so hurry and get sending your demos – bands & solo acts apply here And if you're a dj, why not give it a shot
Singer Q is back and here's er first drop for the year, a very neat take of Lianna La Havas's single – 'Unstoppable' .